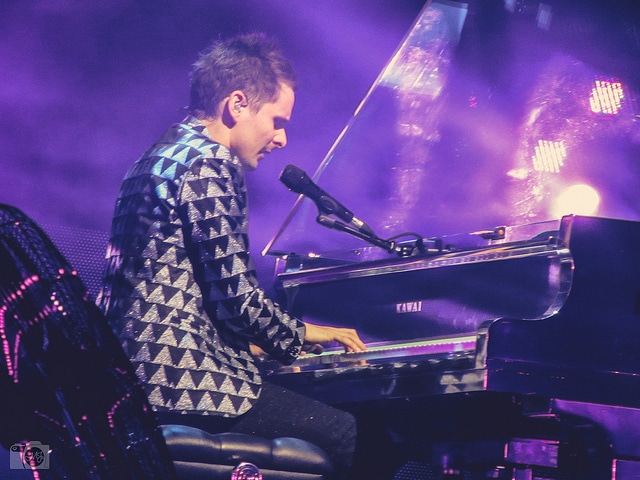 Rapper Kanye West visited Muse backstage and "all he wanted to talk about was T-shirts"
This morning on BBC Radio 1 Muse frontman Matt Bellamy talked to Nick Grimshaw about the strange encounter they had with Kanye West during a show in America; "He came backstage at one of our shows," Bellamy said "He was checking out our T-shirts, all he wanted to talk about was T-shirts."
It's not the first time Bellamy has shown an interest in the controversial rapper, back in 2013 the frontman revealed that he named his pet cats Kim and Kanye despite not really listening to Kanye West's music.
Previously Bellamy talked about how he didn't fully grasp West's choice in lyrics; "I've listened to bits of that new record [Yeezus]. I like some of the sounds, but some of the lyrics of those artists throw me off a bit. It's very full on in your face, it's very 'me, me, me'."
Muse's seventh studio album Drones is due for release on June 8 this year. The band has previously talked about their exciting plans for their live shows.
The band will be headlining this year's Download festival with Slipknot and Kiss.
Photo Cred: mayeesherr.