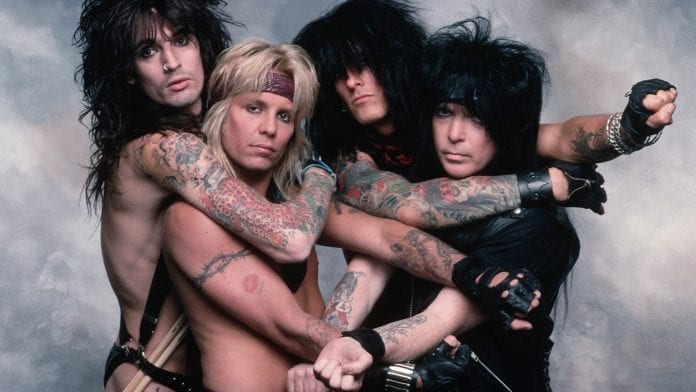 Mötley Crüe has posted its cover version of Madonna's 1984 hit "Like A Virgin" online.
The track is one of four new recordings by the band that appear on the soundtrack of The Dirt, the Mötley Crüe biopic that will premiere on Netflix this Friday (March 22nd).
Crue bassist Nikki Sixx told Billboard that the idea to record "Like A Virgin" came to him while he was taking a stroll with his dogs, saying, "(It) popped in my head, and I sort of like looked up, as if to laugh at God, and went, 'You're pretty funny.'" Sixx initially felt it was "actually a really horrible idea" to cover the song.
Asked if Madonna knows about the cover, Sixx said, "I don't know. She will soon, I imagine. Maybe we can get her in the video."
The soundtrack to The Dirt, which also arrives on Friday, features 14 Crue classics such as "Dr. Feelgood" and "Girls, Girls, Girls" that all appear at significant moments in the film. In addition to the Madonna cover, the set also contains three brand new songs, including "The Dirt (Est. 1981)," "Crash And Burn" and "Ride With The Devil."
"The Dirt" movie, which was helmed by "Jackass Presents: Bad Grandpa" director Jeff Tremaine, was picked up by Netflix after being previously developed at Focus Features and before that at Paramount.
The trailer for the biopic shows the life of the infamous band who toured the world with their popular punk rock hits. Frontman Tommy Lee is played by Machine Gun Kelly (Colson Baker).