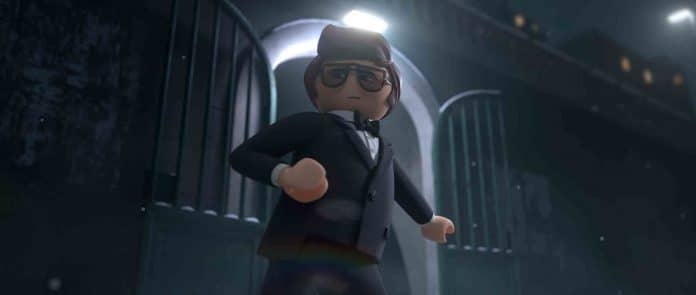 The recently turned 30 actor best known as the wizard "Harry Potter" has now lent his voice to playing secret agent Rex Dasher in the upcoming animated action film "Playmobil: The Movie."
Daniel Radcliffe, says he was quick to accept the role as it was completely different from anything else he had done before. "I am not a person who thinks of myself as much as Rex Dasher clearly does, so it was just quite fun to inhabit the mind of a person with way too much confidence, far more than is actually earned. He is sort of Playmobil world's version of James Bond. He exists to be a toy parody of James Bond, but it's all sorts of the silliest bits of Bond—more of the Roger Moore-era Bond than the Daniel Craig persona"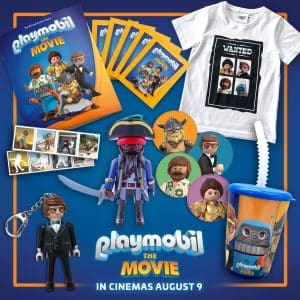 To win a premium bundle of Playmobil goodness watch our chat with Daniel BELOW and click here to tell us what he MISTAKENLY calls the Aussie favourite "THE Tim Tam Slam"
The film also features the voices of Anya- Taylor Joy, Jim Gaffigan, Gabriel Bateman, Adam Lambert, Kenan Thompson and Meghan Trainor.
https://www.instagram.com/tv/B0n3cUqnNSq/
"Playmobil: The Movie" takes audiences on an epic comedy adventure through a sprawling imaginative universe in the first-ever feature film inspired by the beloved, award-winning toys , similar to the wildly successful 2014 "LEGO Movie."
When her younger brother Charlie (Gabriel Bateman) unexpectedly disappears into the magical, animated universe of "Playmobil: The Movie", unprepared Marla (Anya Taylor-Joy) must go on a quest of a lifetime to bring him home. As she sets off on a fantastic journey across stunning new worlds, Marla teams up with some unlikely and heroic new friends – the smooth-talking food truck driver Del (Jim Gaffigan), the dashing and charismatic secret agent Rex Dasher (Daniel Radcliffe), a wholehearted misfit robot, an extravagant fairy-godmother (Meghan Trainor) and many more. Through their vibrant adventure, Marla and Charlie realize that no matter how life plays out, you can achieve anything when you believe in yourself!
Radcliffe says he has always been fascinated by the world of animation. "Frankly, I am much more likely to spend my time watching an animated film or TV show than I am to be watching live-action actors," he admits. "When I spoke to our director Lino and he pitched me his entire vision for the film, his enthusiasm and joy were infectious. There was something about playing Playmobil James Bond and I found the script to be really funny and sweet. It's nice to be involved in something that my godchildren can watch now."
Like many of the stars and creative team behind the movie, Radcliffe has fond memories of playing with Playmobil toys when he was a kid. "I had a Playmobil island with a palm tree on it as well as a Playmobil pirate ship. I think it's a strange, cool thing to suddenly be part of a Playmobil movie. There is some part of you—the seven-, eight- year-old child still residing inside of you just goes, 'Yeah, that's the coolest thing in the world, do that right now!' So, I am so grateful for Playmobil for all those happy hours of my childhood, and thank you also from my parents because the toys took me off their hands for a few hours!"