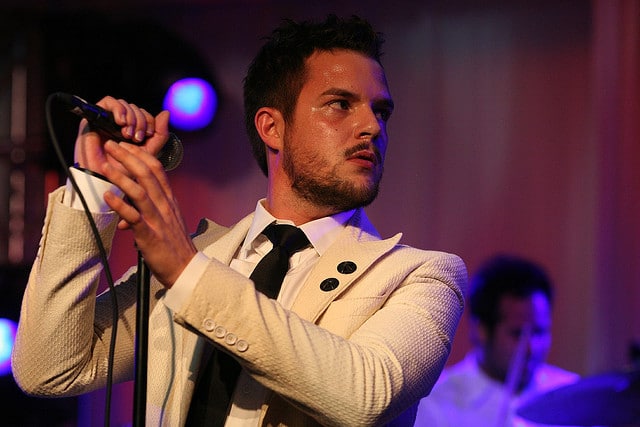 In a recent interview Brandon Flowers told Shortlist that The Killers would not achieved success in the current music system.
Speaking about the changes that have occurred in the music industry over the last couple of years, Brandon Flowers told Shortlist that "record deals have changed. The radio now only looks at the charts. They play a song a few times, see how well it's doing in iTunes and if it's not doing well, they'll stop promoting it. That would have been a disaster for The Killers."
Flowers even went as far to say that he didn't think that 'Mr. Brightside', one of The Killers' most famous songs, would have been a hit if it was released today due to the lack of promorion and loyalty paid to current artists.
"'Mr. Brightside' was released twice. It didn't go down well the first time. It wouldn't have the opportunity in the current climate."
Brandon Flowers is due to kick off his European tour right here in Dublin next week with a sold-out show in the Olympia on May 19th.
Photo Cred: Thomas Hawk