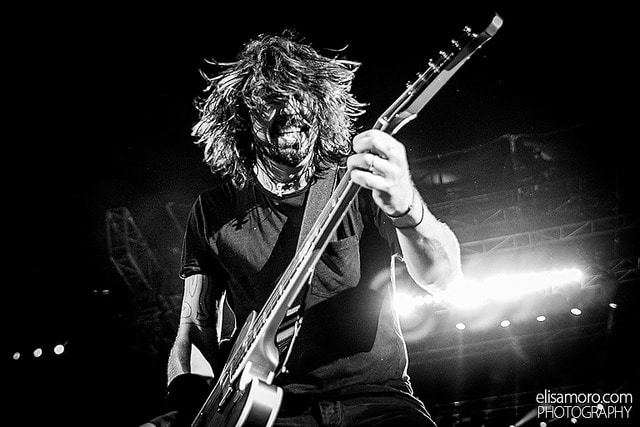 In an unexpected performance at the Conejo Valley Days Carnival over the weekend, Foo Fighters took to the stage to perform covers of several hits.
Foo Fighters' drummer Taylor Hawkins was due to perform at the country fair with his cover band Chevy Metal when he invited Dave Grohl and Chris Shiflett to join him. Before long the show had turned into a full-fledged Foo Fighters concert.
Under the name Chevy Metal, the Foo Fighters crew covered a wide range of classic rock covers including Alive Cooper's 'School's Out', AC/DC's 'Let There Be Rock', Byran Adams' 'Summer of '69',Queen & David Bowie's 'Under Pressure' and several Rolling Stones songs.
The band became the second high-profile act to cover 'Summer of '69' in recent weeks with Ryan Adams playing the single not too long ago. Even though most of the Foo Fighters' crew were present, the band did not play any of their own songs at the Carnival.
Foo Fighters are set to headline Slane on May 30th. Stay tuned to NOVA this weekend as we're giving away  a pair of tickets every hour with one person being upgraded to a VIP package each day.
Check out some of the performances below.
Photo Cred: Elisa Moro