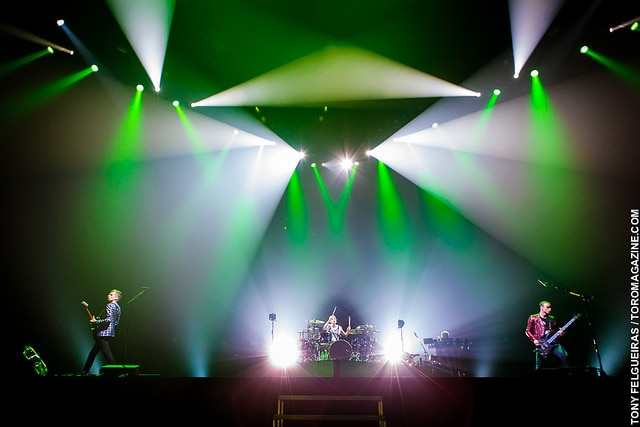 Muse provides and interesting insight into their brand new album Drones in an interview with NME.
Drones is due to hit the market in June and ahead of this release, Muse have explained their thinking behind the anticipated album.
Drummer Dom Howard told NME "By our standards, [Drones]is back to basics. Yeah, it's very layered and bombastic, but the start of that process was very different to how we normally do it." Howard added that the band came together for this album as opposed to producing it themselves; "For the first time, the three of us in a room, eyeballing each other again. I think on The 2nd Law, producing it ourselves; we spent so much time in the control room that we lost sight of ourselves as a band."
Previously frontman Matt Bellamy had claimed that Drones is Muse's best album and Howard backs this up by saying "We wanted to push the boat out on Drones. For that reason, it's very diverse – it's the sound of us being very experimental and losing our minds a bit."
Muse's fourth single from the album was released on Monday (May 18th) with the full album becoming available on June 8th.
Photo Cred: Tony Felgueiras