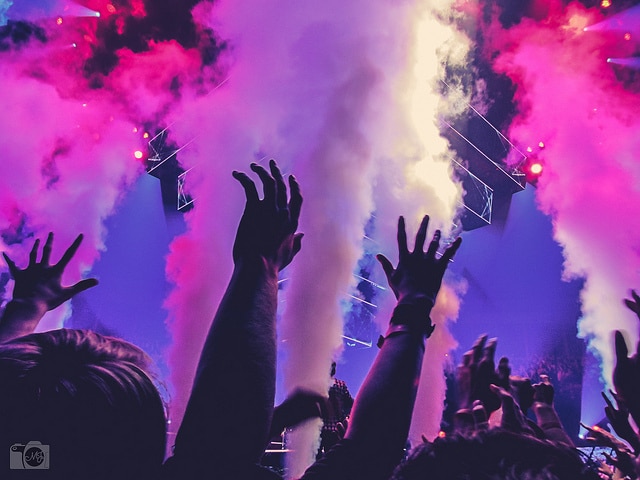 Muse are set to headline at Download Festival this summer and they have said that they'll play rare tracks and heavier material.
The band will appear beside Slipknot and KISS as headliners at the festival  and they plan to use the opportunity to playing "some deeper cuts and heavier stuff" according to bassist Chris Wolstenholme.
Previously frontman Matt Bellamy had claimed they planned to fly drones over the audience during their lives performances but unfortunately Wolstenholme has said they have to scale back for the festival show. "No drones this time. Obviously we'll do what we can, but there's gonna be a 20-minute changeover between bands, so the bigger things we'd do with our own shows may have to be scaled back".
Drones, Muse's seventh album is set for release on June 8th.
Photo Cred: mayeesherr.