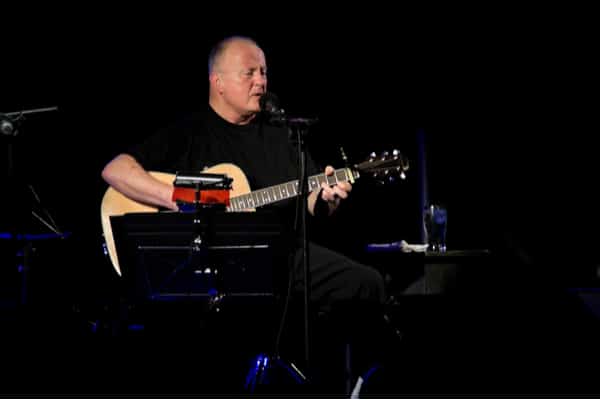 Irish music legend Christy Moore has landed the Lifetime Achievement Award at the RTÉ Radio 1 Folk Awards.
These awards took place at Dublin's Vicar Street, hosted by presenters John Creedon and Ruth Smith. The awards celebrate everything good about Irish Folk Music.
Other accolades also saw Ye Vagabonds pick up best traditional folk track and best folk group. John Francis Flynn also landed best folk singer at these awards.
Sarah Makem was also inducted into the RTÉ Radio 1 Folk Awards Hall of Fame.  Christy Moore was presented with his award by Irish singer Damien Dempsey.
"great honour"
Chirsty Moore announced that he was to receive this award a few days ago, calling it a "great honour".
"My life has been immersed in the pursuit of folk songs and ballads", Moore said. "Being part of our folk song community has been an important part of my life".
Moore also added, "To receive this award from my peers is a great honour, one that I will remember and cherish. We need songs, songs need singers, singers need listeners". 
"We all need each other". 
Moore has now added his name alongside the likes of Moya Brennan, Andy Irvine and Steve Cooney by winning this Lifetime Achievement Award. More on this here. 
Back in October, it was also confirmed that Chirsty Moore would perform live for 10 nights at Vicar Street. The dates are spread across from November to January. More information on those gigs here. 
Moore's new studio album Flying Into Mystery is out this Friday (19 November).
'It has been a very different recording process this time around…. Since 1969 I have been involved in recording but never with a total absence of live performance", Chirsty said of the album.
"Since March 2020 all my focus has been on this album.  Once more I've been privileged to receive some great songs which kept me well occupied".