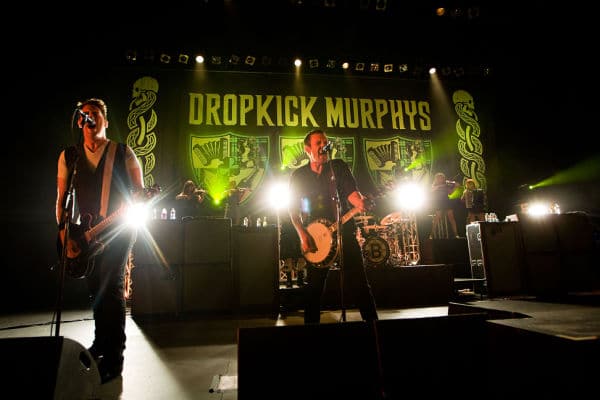 Gig Alert:
Yesterday I was all about albums to shortlist for the first quarter of '23. Today I have some gig reminders for you with a couple of them just around the corner. The Rocky Horror Show doesn't start till the 30th of this month but it's only got a six-show run and you know how popular that particular two hours of madness is.
Especially at the price – 18.50. It's for nothing. Grand Canal Theatre, 30th of this month till the 4th of Feb. Grab your tickets ASAP then wait in eager antici…pa…tion.
For music madness of a different sort. Celtic punk, American style. An acquired taste many would say but many have acquired it. About nine months after their latest album Turn Up That Dial, Dropkick Murphys reckon it's time to dropkick the roof off the 2.3Arena Saturday 14th Jan.
It's not a cheap night out: tickets for this music gig start at forty-eight quid which I think is pricey but they have a lot of steam to let off at this stage so there will be enough energy to power a big night.
This one's not due for a good while but the fact that the fans have been waiting so long will put Ballyshannon in Co Donegal at the top of a lot of people's lists this June. It's The Rory Gallagher International Festival 2023. With thirty acts on fifteen stages over four days the money's not too bad. Find out more here.
For instance, camping fee is €30 per body for one, two, three, four or five days; the early bird rate of ninety quid will get you all three main nights in The Big Top, and bands like The Michael Schenker Group and Pat McManus one after the other on just the Saturday? That's a pretty attractive package. Ballyshannon, 1st to the 4th of June. Go to rorygallagherfestival.com.
One more heads-up: The Gig for Gary with our own world-famous Gary Moore Tribute Band will be alive and kickin' ass for Gary's 12th Anniversary on the 11th of Feb in The Button Factory. Bigger than ever this year but only €20. Tickets for that one are on Eventbrite.