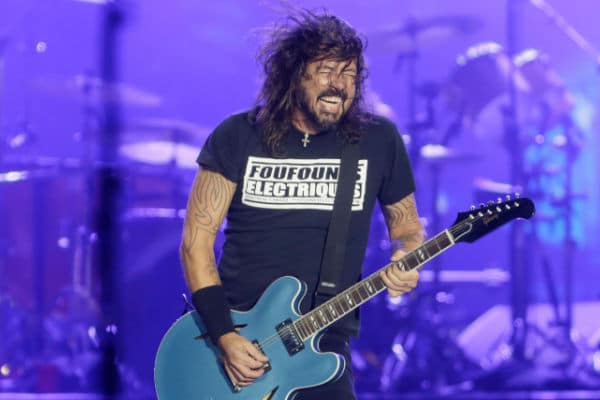 Foo Fighters have confirmed plans to return to the stage for the first time since the tragic death of their drummer Taylor Hawkins.
Hawkins died during the band's live tour of South America last March. He was 50 years old.
Speaking at the time, Foo Fighters stated that they were "devastated by the tragic and untimely loss".
"His musical spirit and infectious laughter will live on with all of us forever. Our hearts go out to his wife, children and family, and we ask that their privacy be treated with the utmost respect in this unimaginably difficult time", they added.
Following his death, Foo Fighters cancelled all remaining tour dates. However, they did organise two major tribute shows in Hawkins' honour, one taking place in LA, and the other show in Wembley.
More on this here.
Foo Fighters "going forward"
In a new tweet, Foo Fighters paid a moving tribute to Taylor Hawkins, while revealed that they will be "going forward".
"Foo Fighters were formed 27 years ago to represent the healing power of music and a continuation of life. And for the past 27 years our fans have built a worldwide community, a devoted support system that has helped us all get through the darkest of times together", they wrote.
"Without Taylor, we never would have become the band we were – and without Taylor, we know that we're going to be a different band going forward. We also know that you, the fans, meant as much to Taylor as he meant to you. And we know that when we see you again – and we will soon – he'll be there in spirit with all of us every night". 
— Foo Fighters (@foofighters) December 31, 2022
As previously mentioned, Hawkins was honoured with two special tribute concerts.
In LA, the late drummer's son Shane paid tribute to his father played drums, as the remaining members of Foo Fighters performed a moving live cover of the track 'My Hero'. Check it out here.