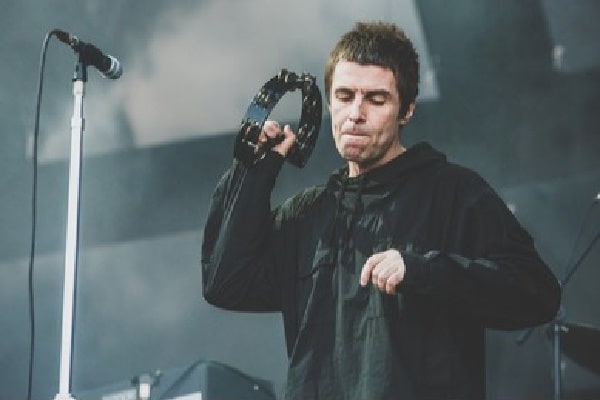 Would you like to listen to the article instead of reading it?
Liam Gallagher has announced a 30th anniversary tour, celebrating Oasis' album 'Definitely Maybe'.
The tour will see the former Oasis lead singer perform 12 dates across the UK and Ireland, where he will perform in his native Manchester, along with London, Sheffield, Cardiff, Glasgow and an Irish date in Dublin.
Reports have also suggested that founding member of Oasis, Paul 'Bonehead' Arthurs could join Gallagher on stage.
Last year, the band's former guitarist was treated for tonsil cancer, before being given the all-clear. More on that here.
Gallagher Will Be "bouncing around the house"
On the recent news regarding the tour, Liam Gallagher had this to say.
"I'm bouncing around the house to announce the 'Definitely Maybe' Tour", the singer revealed. "The most important album of the '90s bar none. I wouldn't be anywhere without it and neither would you, so let's celebrate together LG x".
A press release has also promised other "fan favourites that could be performed from the other songs that were released during the 'Definitely Maybe' era", potentially including 'Whatever', 'Fade Away', 'Listen Up' and 'Sad Song'.
Tickets for this tour go on sale this Friday at 9am. You can get your hands on them here.
See the tour dates below.
Liam Gallagher has announced the Definitely Maybe tour

Tickets on sale Friday pic.twitter.com/IA6nYqpiM4

— Mainly Oasis (@mainlyoasis) October 16, 2023
This news comes just a month after Gallagher had also stated that he had just finished work on his latest album.
The singer appeared to suggest this via a recent exchange with a fan on his X account, formerly known as Twitter.
When asked by a fan if he was set to announce a tour, Gallagher replied, "I've just made [an] album giz a f****** minute".
More on this here.
Oasis also marked the silver anniversary of their 1998 B-Sides album, 'The Masterplan,' with a remastered, reissue, which will arrive on November 3.
Arriving in 1994, 'Definitely Maybe', reached number one in the UK, following its release. It's features singles 'Live Forever', 'Supersonic', 'Rock 'n' Roll Star', 'Slide Away', and 'Up In The Sky'.