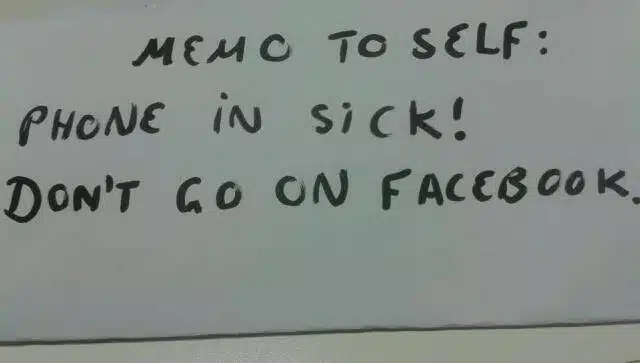 90% of Irish people are likely to spin yarns to friends, family and even the Gardaí to excuse themselves from a number of everyday situations.
The findings in the nationwide *survey also revealed that six in ten (60%) of those surveyed felt the need to make an excuse before treating themselves, with young people (18-35) 10% more likely to justify their actions before indulging in a treat. And, despite a reputation as a nation who are lovers of the craic and the chats, six in ten (60%) of those surveyed admitted that they'd make an excuse to get out of a night out with friends, whilst seven in ten (70%) admitted they'd made an excuse to promptly end a phone call with friends and family.
The research was commissioned with the launch of Fulfil's latest and most decadent offering to date, the indulgent Chocolate Salted Caramel, which can be enjoyed at any time, with "#NoExcusesNecessary!", the makers say.
Small Talk
The research also reveals Irish people are allergic to that awkward moment of small talk on the street, as a massive 80% said they would fabricate an excuse to avoid talking to someone they know on the street. The top excuses range from fake doctor's appointments (18%) to needing to go to the loo (13%), with one in ten people actually squinting and pretending not to have seen the person! Cold.
Dating
The results also show honesty isn't the best policy when it comes to romance – nearly a fifth of people claim they'd say they're too busy with work or exams to go on a second date. Additionally, one in ten claim to use the age-old excuse of going through a messy breakup to avoid over-keen suitors.
Exercise
When it comes to exercise, we are not devoid of excuses either! A whopping 85% say they'd make an excuse to avoid exercising, with more than one in 10 admitting to using a family dinner as an excuse, almost 21% promising to make up for lost ground next week and the old chestnut of not 'having a lift' (17%).
The research also unearths some of the more bizarre reasons Irish people make excuses. More than four in ten (43%) said that they'd fabricate an excuse in order to don their PJs for the entire day, whilst nearly 35% claim they're guilty of pulling the wool over the eyes of the authorities and make an excuse to get out of a fine from the Gardaí.
Fulfil's new Chocolate Salted Caramel is an indulgent milk chocolate coating surrounding a soft, silky, salted caramel centre topped with a layer of crunchy crispies, with all the added benefits of 20g protein, low sugar and vitamins. The new bar is available now nationwide.
*Nationwide research conducted by Opinions.ie market research (n=1004)