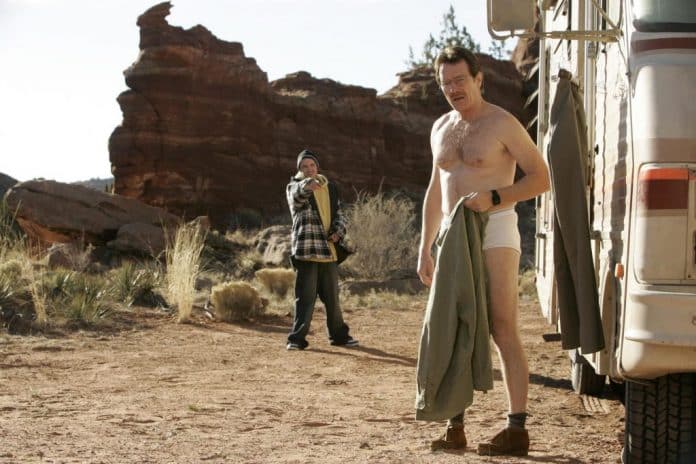 If there's one thing we all have in common it's most likely the fact we know how to binge on a Netflix series.
The minute you sign up to that streaming service you're ready – ready to take on about seven seasons of a series all in the one weekend!
But do you remember your first binge?
That all elusive first series you watched that had you hooked?
Well because Valentine's Day is fast approaching, Netflix thought it would be a good idea to remind us of our first time bingeing – we're not talking Netflix and chill guys, relax.
The streaming service has revealed that Irish people tend to spend their first time with the baddies! Surprised?
Yep – we're hooked on programmes such as Breaking Bad, Orange Is The New Black, House of Cards, Narcos, Peaky Blinders and Stranger Things.
We mean, who could blame us to be fair?
And because we are who we are the craic is never far from our hearts – our next hit list is normally some entertaining comedy such as It's Always Sunny In Philadelphia or The Inbetweeners!
Nonetheless, this list is surely set to change this year with the omission of Prison Break and The Inbetweeners from the 2018 schedule.
Check out the top 20 below and see if you can agree with the line up and don't forget to let us know what your favourite binge was!
And if you can't remember (which we highly doubt will be a problem), you can visit your Netflix account and hit up your viewing activity – this may scare us a little though!
Top 20 First Binges on Netflix in Ireland:
Breaking Bad
Orange is the New Black
House of Cards
Narcos
Stranger Things
Peaky Blinders
Making a Murderer
Gossip Girl
Prison Break
Sons of Anarchy
Power
Suits
Pretty Little Liars
13 Reasons Why
The Inbetweeners
The Vampire Diaries
It's Always Sunny in Philadelphia
American Horror Story
The Killing
Homeland