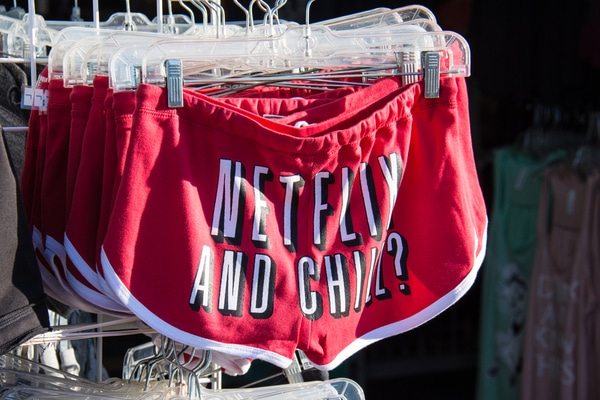 Just because its summer, it doesn't mean we have to spend all our time outdoors; we can also have a very good July with a bit of Netflix and their new additions.
Each month the streaming service updates its catalogue and it just gets better and better!
Here's what is new to Netflix this month – get your notepad and be ready!
Comedians in Cars Getting Coffee: Freshly Brewed
In a new set of episodes for 2018, Jerry Seinfeld takes a ride with 12 comedy heavyweights, including Jerry Lewis, Ellen DeGeneres and Dave Chappelle.
Set amid the chaos of Mumbai, this epic series explores the corrupt underworld lurking beneath India's economic renaissance.
A young boy who ends up in the US after the 1871 Shinmiyangyo incident returns to Korea at a historical turning point and falls for a noblewoman.
Time's the most important ingredient as competitive teams race against the clock to bake up the best-tasting sweets.
Orange Is The New Black: Season 6 
In the wake of the riot, the women are taken to a maximum security prison and face serious charges.
El Chapo seeks to expand his empire worldwide, and becomes acquainted with a famous actress, to whom he pitches his Hollywood-esque life story.
Explore the psychological machinations and immoral behaviour that define the most nefarious types of criminals.
The explosive fifth season arrives on July 2nd with new episodes every Monday.
After the loss of his friend, a mathematical genius figures out a pattern of deaths at a gas station and sets out to warn the next young victim.
Inside the World's Toughest Prisons: Season 2
Raphael Rowe, who spent 12 years behind bars for a crime he didn't commit, investigates some of the world's toughest prisons from the inside.
Somebody Feed Phil: The Second Course
Phil Rosenthal continues his culinary journey of the world, making stops in Dublin, Venice, Buenos Aires, Copenhagen, Cape Town and New York City.
Drug lords El Chapo, Jemeker Thompson, Christopher Coke and Klaas Bruinsma use fear and violence to make money and avoid authorities.
This ground-breaking documentary explores how America's profit-driven multi-billion-dollar medical device industry puts patients at risk daily.