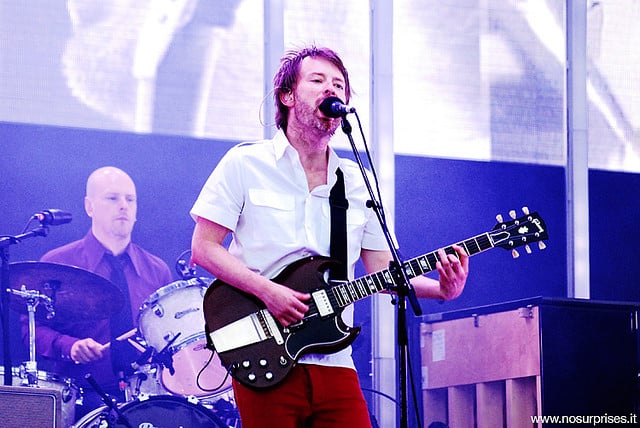 New photos of Radiohead in the studio together have emerged online thanks to composer Robert Ziegler, who posted the photos on his twitter. Ziegler worked with the band on their last full length King of Limbs back in 2011.
Radiohead drummer Philip Selway recently confirmed that the band would more than likely finish their ninth studio album this autumn. These photos could suggest that they are currently on course for doing just that.
The interesting thing about the photos was that although it showed the band in studio together it also showed an orchestra in the recording room. This may be an indication of what type of sound the the new album could have.
Selway made it clear that they are definitely working on a new album when he recently said "We've got quite a busy autumn coming up. We want to finish a record and that's where we're at. We're just launching ourselves into it."
The photos from Ziegler showed Thom Yorke, Ed O'Brien, Johnny Greenwood & prodcuer Nigel Godrich conversing in the studio. However shortly after the composer tweeted out the photos he deleted them from his account.
Since they were taken down you can check out the photos of Radiohead in the studio here.
Photo Credit: Alessandro Pautasso