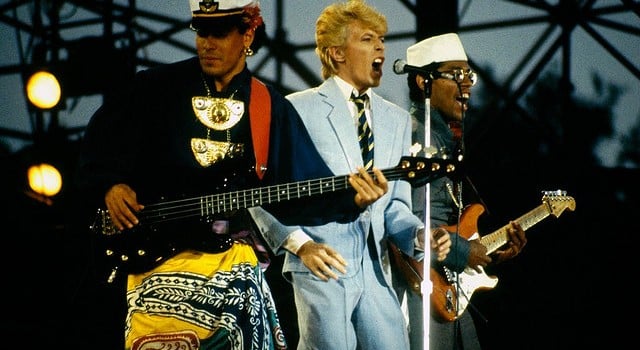 A new video has been released for a David Bowie track called 'I Can't Give Everything Away'. The video was produced by Johnathan Barnbrook; the man who also designed the artwork for Bowie's last album Blackstar.
The new video itself shares a similar colour palette to the album artwork with it's black and white theme. Branbrook recently described how he made the video as not only a way of celebrating Bowie's music, but also celebrating Bowie's life.
Speaking about the video for the new David Bowie track he said "This is really a very simple little video that I wanted to be ultimately positive. We start off in black and white world of ★, but in the final chorus we move to brilliant colour."
He continued saying "I saw it as a celebration of David, to say that despite the adversity we face, the difficult things that happen such as David's passing, that human beings are naturally positive, they look forward and can take the good from the past and use it as something to help with the present. We are a naturally optimistic species and we celebrate the good that we are given."
You can watch the video for the David Bowie track 'I Can't Give Everything Away' down below.
Photo Credit: luna715