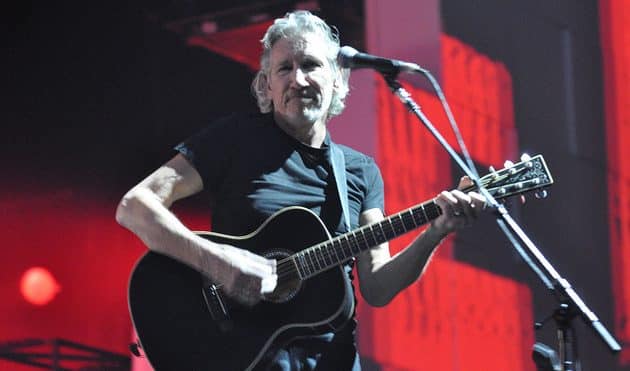 I think it's fair to say that everything isn't rosy in the garden of Pink Floyd, the band's drummer Nick Mason has compared former band-mate Roger Waters to Joesph Stalin.
Over the past few months, there has been bickering back and forth between Roger Waters and his former band-mates. Mason compared the time after his exit from the group, as similar to when the Russian dictator died.
The new LP from David Gilmour, Rick Wright and Nick Mason is called The Endless River. It's an 18-track album and is due out on November 7th via Parlophone.
Not everyone is so enthusiastic about the upcoming record, Roger Waters is not included on The Endless River.
Waters posted on Facebook, "I had nothing to do with either of the Pink Floyd studio albums, Momentary Lapse of Reason and The Division Bell, nor the Pink Floyd tours of 1987 and 1994, and I have nothing to do with Endless River. Phew! This is not rocket science people, get a grip."
Now Mason has hit back, telling MOJO magazine that it was very difficult working with such a controlling person like Waters.
Nick said, "It must have been the same when Stalin died. It took quite a while [to recover], it was a three or four year period."
Mason describes the band's final meeting with Waters in 1984. "Roger thought we were all going to call it day, and David and I thought Roger was going to call it a day and we were going to carry on," Mason explains. "[But] the thing is, these slightly unbalanced people make great musicians. If we hadn't had the mad Syd and the mad Roger, we might have been doing 'Chirpy Chirpy Cheep Cheep'."
The upcoming LP is the band's first record for more than two decades, the last material being The Division Bell released in 1994. The Endless River is based on recordings from the same 1994 session, and will feature contributions from deceased keyboard player Richard Wright, who passed away in 2008.