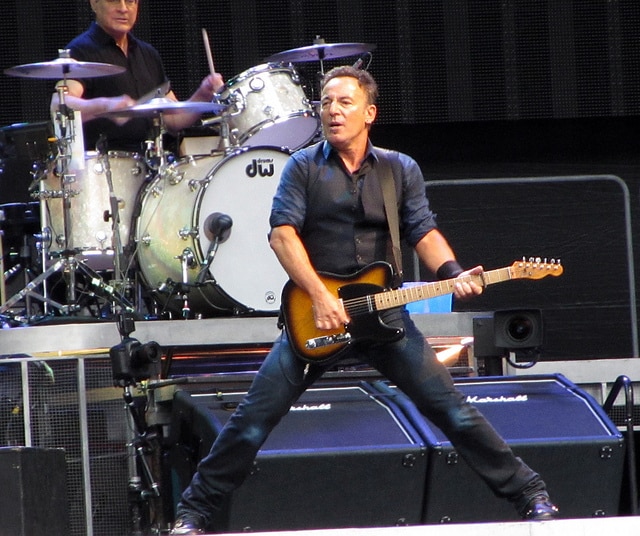 Both Paul McCartney and Bruce Springsteen recently performed on a Saturday Night Live Christmas special. Springsteen was joined onstage by McCartney for a performance of 'Santa Claus Is Coming To Town'.
The show was hosted by two ex-SNL cast members Tina Fey and Amy Poehler. They introduced Springsteen before he performed the Christmas song.
Earlier that night The Boss and The E Street Band performed two songs from the recently released The Ties That Bind: The River Collection box set, with 'Meet Me In The City' and 'The Ties That Bind'.
The recent reissue of the album was released on December 4th. His new River Tour will see Springsteen touring North America from January to March, kicking things off in Pittsburgh on January 16th and finishing up with two shows in Los Angeles from March 15-17.
The Ties That Bind: The River Collection features the original album plus unreleased music, unseen concert footage and a new documentary. It comes in a 10-inch by 12-inch box with a hardcover 148-page coffee table book that contains 200 studio and live photographs.
You can check out the video of Bruce Springsteen and Paul McCartney performing 'Santa Claus Is Coming To Town'.
Photo Credit: Bob the Lomond