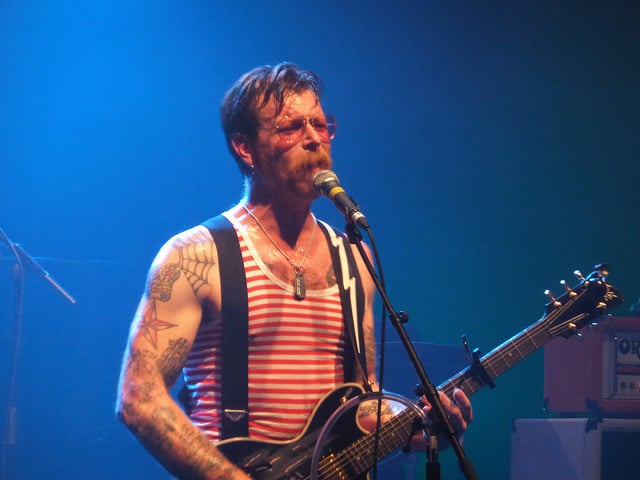 Pearl Jam & Florence & The Machine recently covered an Eagles of Death Metal song. Florence recently recorded a cover of the band's song 'I Love You All The Time' for EODM's Play it Forward Campaign.
Queens of the Stone Age and Eagles of Death Metal co-founder Josh Homme said about the campaign "I made a plea to artists and business people alike to come together to use our solidarity as proof that we are stronger together, and that we can make a difference,"
He continued saying "Now, the Play It Forward Campaign is in the hands of the fans to help us make a difference, and to help those affected by this tragedy. Please listen, purchase, play and enjoy."
All publishing royalties and proceeds from the covers, which can be streamed and purchased through the Play It Forward site, will go towards the Sweet Stuff Foundation's efforts to aid the family members of those killed in the November 13th terror attack at Paris' Bataclan.
Pearl Jam have decided to pay tribute to Eagles of Death Metal a little differently. The band decided to cover the Eagles of Death Metal's song "I Want You So Hard" and make it available to download. It will be backed by Pearl Jam drummer Matt Cameron's own version of ' I Love You All The Time'
Photo Credit: Lee Byway