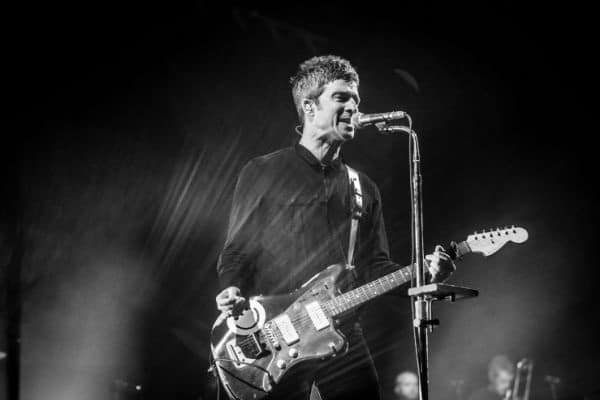 Would you like to listen to the article instead of reading it?
Noel Gallagher's recent New York concert was evacuated following a bomb threat at the venue.
Gallagher was due to perform at the venue alongside his band High Flying Birds, as part of a joint tour with co-headliner Garbage, alongside opening act Metric.
However, after the first two sets at the concert, a message was suddenly called out.
"ATTENTION! At this time, we will need to evacuate the venue. We ask that you calmly proceed to the nearest EXIT. Please follow directions of staff and police officers. For the safety of everyone, please do NOT rush or push. Thank you for your cooperation".
Noel Gallagher's High Flying Birds and Garbage have a few more dates scheduled as part of this tour, which is due to conclude with a show in Boston on July 15.
"abundance of caution"
Following this evacuation, New York Police released this statement.
"On July 8, 2023, the New York State Park Police, New York State Police, Saratoga Springs Police Department, Troy Police Department and Saratoga County Sheriff's Office responded to a bomb threat at Saratoga Performing Arts Center. Out of an abundance of caution, the concert at Saratoga Performing Arts Center was suspended ‪at 9:40 p.m. and concert attendees were evacuated without incident. K9s completed a sweep of the venue after the crowd exited, with negative results", they said.
"This incident is under investigation", they concluded. "This case will be investigated as 'Making a Terroristic Threat,' a Class D Felony".
Garbage also addressed this issue in a series of tweets later that day.
Our love and concern to all the fans at our show in Saratoga Springs tonight. We pray you are all safe and sound. This is fucking insane.

— Garbage (@garbage) July 9, 2023
We have no idea what happened tonight. We were just all evacuated and we were concerned for everyone !!!
I'm sorry we have no real information . We were just told there was an emergency evacuation!!!!

— Garbage (@garbage) July 9, 2023
Last month, Noel Gallagher had his say on the idea of Guns N'Roses headlining this year's Glastonbury.
The former Oasis guitarist called it "crazy s***".
"I thought, 'What? Are you being serious? That's crazy s***'", Gallagher said. "When you think of all the huge British artists who've had albums out this past year, having Guns N' Roses headlining the Saturday is mad".
More on this here.