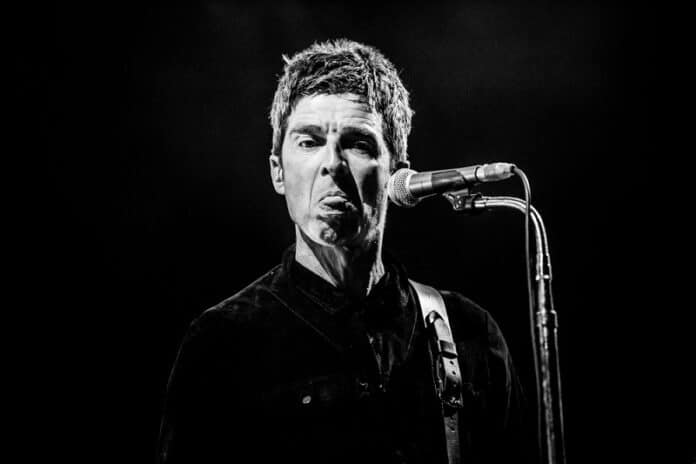 Noel Gallagher has had his say on why people are not always keen on U2 frontman Bono.
Despite decades of global success, U2 have had their fair share of critics over the years.  Gallagher feels that while people may think they are not keen on U2, he feels it is their frontman Bono that is to blame, by saying "Nobody likes a do-gooder".
"I get a bit frustrated when people are like 'I don't like U2″, Gallagher told Absolute Radio's Richie Firth and Andy Bush.
"And I'm like no, what you are saying is you don't like Bono. It's like you're not telling me you don't like one single note that they've ever done. It's rubbish, it's nonsense". 
"I'm a do-badder"
Gallagher explained that it's actually Bono's "do-gooder" attitude that people are not so keen on.
"I've said this to him, so I'll say it to you: nobody likes a do-gooder, nobody likes it. That's why people like me, I'm a do-badder". 
Gallagher who is a close friend of Bono, said that he admires U2"s album from 1987 "The Joshua Tree".
"That first side to 'The Joshua Tree', is mad, it's mad. It's like 'Thriller'", he said.
Gallagher did say in 2019 that he would call Bono if he needed to dispose of a body.
"We could dispose of the body somewhere in Africa and nobody would know", he joked.
Gallagher on Prince Harry
This comes after Gallagher had branded Prince Harry "f*****g woke snowflake".
The former Oasis rocker called out the Duke of Sussex for "dissing" his family, telling him to "shut up".
"Prince William. I feel that f***ing lad's pain", Noel said.  "He's got a f***ing younger brother shooting his f***ing mouth off with s*** that is just so unnecessary".
"I'd like to think I was always the William", he also added. "But Prince Harry is coming across like a typical f***ing woke snowflake, f***ing a***hole". 
More on that report here.
Last weekend, Gallagher appeared on CBS This Morning, singing live with his band, Noel Gallagher's High Flying Birds. The band sang Oasis classic "Don't Look Back In Anger".
With Euro 2020 well underway, here's another chance to check out the tournament's soundtrack from Bono, the Edge and Martin Garrix.