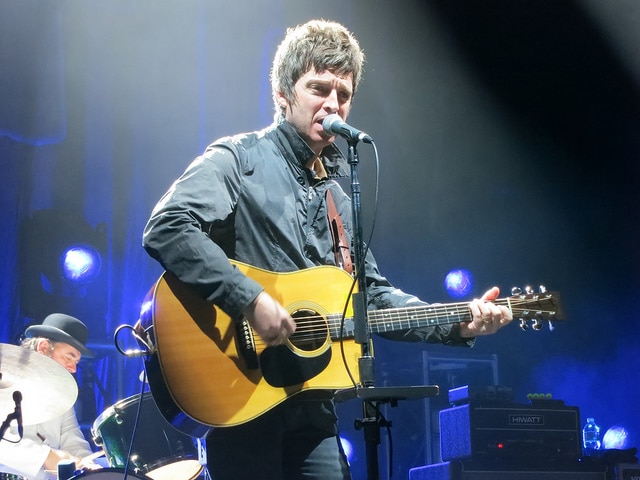 Noel Gallagher has recently said that he is open to working with Gorillaz on their new album. The band which is led by Damon Albarn is currently working on a follow up to The Fall from 2011.
The two Britpop rivals Noel and Damon are actually good friends and have even performed in the past together. With the new Gorillaz album currently in the works, Noel Gallagher said that he is open to working with them.
In a new interview Noel Gallgher said "He's making a new Gorillaz album and he's got my number, so he's only got to ask. There is talk of doing something but I'm not sure what it is."
Noel isn't sure whether he will have the time to do it because of their busy schedules. He said "You can bet your life the minute I finish this tour he'll go out on his," adding that "I mean trying to get the two of us in the same room would be a f**king miracle. But I'm certainly open to the idea, for sure."
Noel Gallagher is on tour at the moment, so it remains to be seen whether he will get the chance to team up with Gorillaz for their new album.
Photo Credit: nullrend