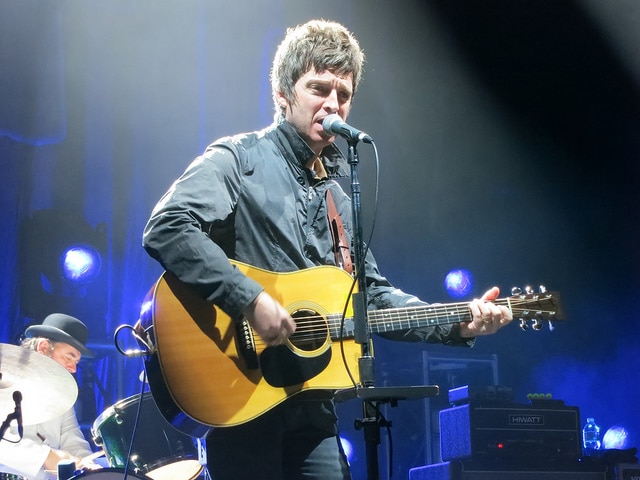 Noel Gallagher has premiered a new demo online which is called 'The Girl With X-Ray Eyes'. It is a b-side for Noel's up coming new single 'The Dying of The Light'.
It was recently announced that the single will be available on limited edition colored seven-inch vinyl. Noel Gallagher and co will be playing at London's Royal Albert Hall tonight (December 10) ahead of a UK arena tour in 2016.
In a recent interview, Noel spoke about how he regrets how things ended with Oasis. Noel sad he wasn't pleased with how they left things when he said "Leaving Oasis – that was a horrible night [in Paris, 2009]. I knew that it was going to be a decision that would follow me around – there's still not a day where I don't read something about us getting back together – so I knew what I was getting myself into."
Noel Gallagher continued by saying "It was the right thing to do, definitely. What Oasis had in its future was to do bigger tours and generate more money, which is great. I wasn't planning on going solo, but it was such a mess that I was happier off [doing that]."
You can listen to the new demo by Noel Gallagher 'The Girl With X-Ray Eyes' down below.
Photo Credit: nullrend