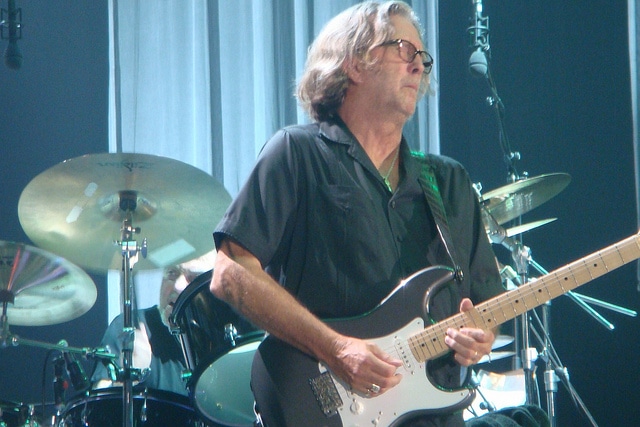 Polydor has recently announced that they are going to be releasing some of Eric Clapton's early work on vinyl. The extensive collection will contain material from the 70's and 80's.
Eric Clapton: The Studio Album Collection 1970-1981, as the collection is called is a nine-LP box that compiles the first decade of Clapton's solo career on 180-gram vinyl with "faithfully replicated" album artwork.
It will be available to buy in stores on January 29th, and the set is available for pre-order now. The press release for the album stated only two of the albums bundled into the box — Eric Clapton and Derek and the Dominos' Layla and Other Assorted Love Songs, both from 1970 — have been remastered for this collection.
Like a lot of other veteran artists, Eric Clapton has seen his work reissued repeatedly over the years, including on vinyl. The Studio Album Collection 1970-1981 compiles some of Clapton's bestselling and most critically acclaimed work, from the Layla album to subsequent multi-platinum efforts like 1974's 461 Ocean Boulevard and 1977's Slowhand.
Eric Clapton also recently released a new live DVD called Eric Clapton: Live at the Royal Albert Hall — Slowhand at 70. It captured Clapton's run of shows at the Royal Albert Hall earlier this year which marked his 70th birthday. 

Photo Credit: poeloq