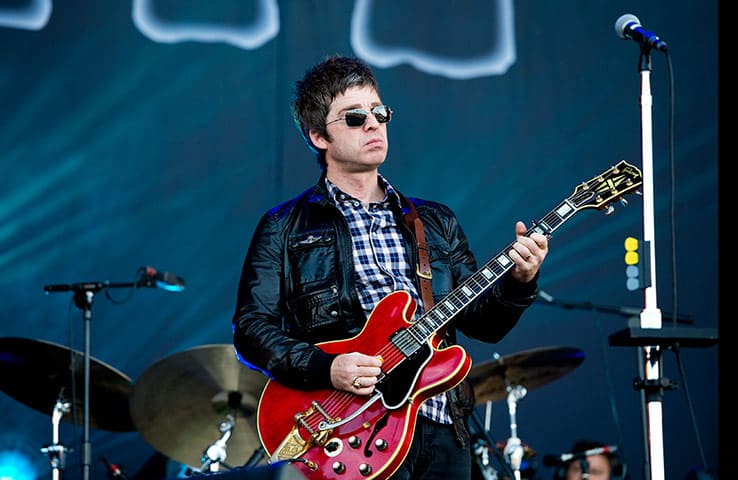 Noel Gallagher is hosting a live Facebook Q&A at the social networks' London headquarters next week.
During the event the former Oasis guitarist will discuss his upcoming second album with his current band High Flying Birds.
Fans will have the opportunity to submit questions to Noel using the hashtag #NoelGallagherFBLive.
A statement released by Gallagher reads: "Join Noel in conversation with Matt Everitt at 3pm where he will be discussing his new album live on his Facebook page! This is your chance to ask Noel any question you want…online or in person! We have a very limited number of spaces at the event, which we are giving you a chance to win."
If you're going to be in London next week and want to try and win a pair of tickets enter here. Entrees must be made by midnight on Thursday 9th October.
"Don't forget to confirm your entry when prompted. If you aren't lucky enough to win a space but have a burning question to ask Noel, please leave it in the comments below OR in the comments below the live stream on Monday 13th October from 3pm with the hashtag #NoelGallagherFBLive."
The event is not to be confused with another recent Q&A announcement that will take place in November. Gallagher will be attending a charity Q&A session to help raise money for Global's Make Some Noise charity. The event is titled 'An Evening With Noel Gallagher,' a 90 minute discussion and Q&A session, that will "delve in to Noel's life in music" in front of an audience of just 120 people.