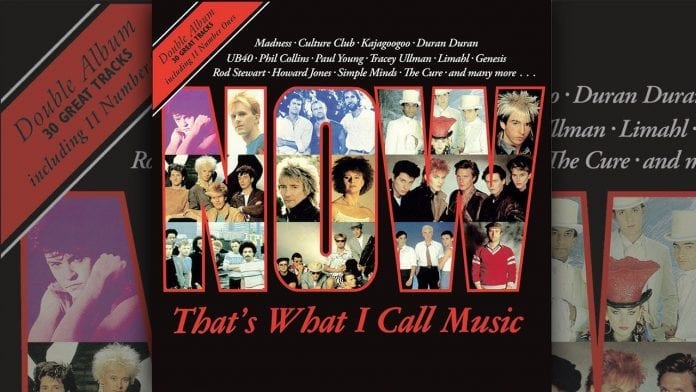 The very first Now That's What I Call Music compilation album is being reissued for this year's Record Store Day.
The collection features artist such as Simple Minds, Kajagoogoo, Bonnie Tyler, Cultrure Club, The Human League, Men At Work and Madness.
Now That's What I Call Music 1 is coming out on vinyl in April. The established series has had 89 other editions since its launch in 1983.
It initially came out on vinyl and cassette tape in 1983 and to celebrate its 25th anniversary in 2009, Now 1 was re-released on CD.
Now That's What I Call Music 1 contains 30 tracks, 11 of which were number one singles. 'You Can't Hurry Love' by Phi Collins, Duran Duran's 'Is There Something I Should Know?', UB40's anthem 'Red Red Wine, Culture Club's 'Karma Chameleon' and 'Wherever I Lay My Hat (That's My Home)' by Paul Young were all at number one in the UK.
Watch the original ad for Now That's What I Call Music 1 below.
Record Store Day takes place on April 18th and will feature fantastic artists such as David Bowie, Foo Fighters, Johnny Marr, Pulp, Ryan Adms, Warpaint and Biffy Clyro, all putting out exclusive releases to support record shops.