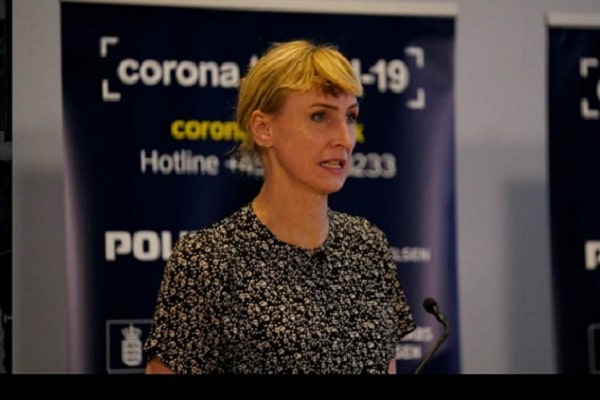 Denmark's top health boss Tyra Grove Krause has said that normal life could return in a matter of months. She claimed that the Omicron variant is helping to end the Covid pandemic.
Krause is the chief epidemiologist at Denmark's State Serum Institute. She also said that she expects the recent case surge to reach its peak later this month.
Krause also explained that the risk of hospitalisation from the new variant is not as strong as the Delta variant.
Tyra Grove Krause has said that this new data will lead to the end of the pandemic in Denmark, some time in the next two months.
"I think we will have that in the next two months, and then I hope the infection will start to subside and we get our normal lives back", she said.
This comes after the UK reported that the Omicron variant carries a 50-70% lower risk than the Delta variant.
"have to make an effort"
Despite these reasons for optimism, Ms Krause did insist that we still have to work to do in the battle against this virus.
"Omicron will peak at the end of January, and in February we will see declining infection pressure and a decreasing pressure on the health care system", she said.
Krause continued, "But we have to make an effort in January, because it will be hard to get through". 
"Omicron is here to stay, and we will see massive spread of infection in the coming months".
"When it's over, we will be in a better place than we were before".
"In the long run, we are in a place where coronavirus is here, but where we have restrained it, and only the particularly vulnerable need to be vaccinated up to the next winter season".
Ms Krause's words come after Dr Luke O'Neill delivered several reasons to be cheerful, despite the rise in cases over December. More on that here.