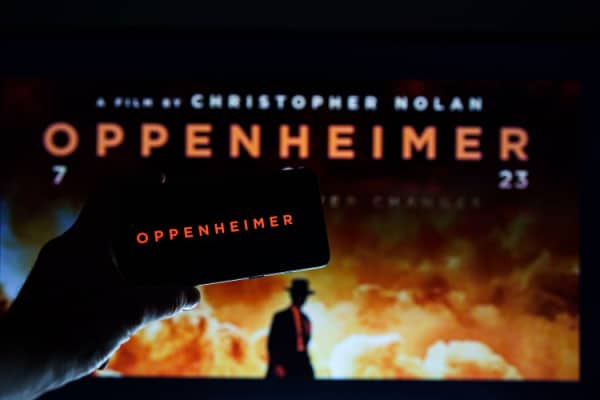 Would you like to listen to the article instead of reading it?
The Christopher Nolan directed Oppenheimer has become the highest grossing biopic of all time.
Starring Cillian Murphy, Oppenheimer reached $912 million in ticket sales last weekend, becoming the highest grossing film of all time.
The film has overtaken the 2018 Freddie Mercury biopic Bohemian Rhapsody in the process.
It is also the the third biggest release of 2023, alongside Barbie ($1.4 billion), and the Super Mario Bros Movie ($1.3 billion).
Completing the top five biggest releases are The Guardians Of The Galaxy Vol $845 million, Fast X ($704 million), occupying fourth and fifth places respectively.
"should not be a surprise"
Speaking about the latest developments, Paul Dergarabedian who is Comscore's Senior Media Analyst, has said that it comes as no surprise, given Christopher Nolan's reputation as a director.
"It should not be a surprise to anyone that Christopher Nolan would be at the helm of what is now the highest-grossing biopic of all-time", he said. "Given Nolan's filmmaking reputation and skill, combined with a brilliant cast and an epic moviegoing experience, Oppenheimer is the perfect film to take on this distinction".
He added, "While not looking like a particularly commercial summer popcorn movie blockbuster, the film took on an almost mythic status as a must-see event in the movie theatre, bolstered by a bit of that unexpected "Barbenheimer" magic that sent shock waves through the zeitgeist. Nolan is truly in a class of his own".
Earlier this Summer, Oppenheimer star Cillian Murphy revealed that the clothing he used for this film was inspired by David Bowie from the White Duke era.
More on this from Nova here.