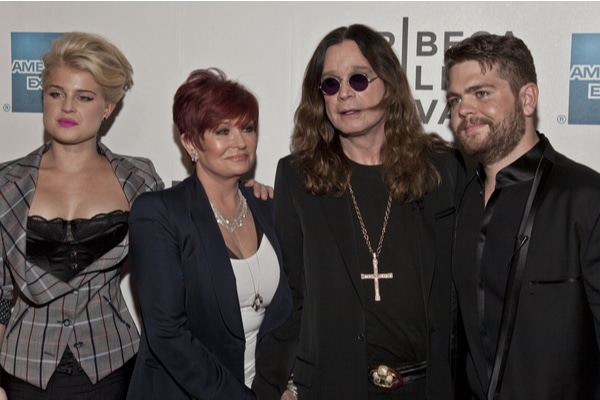 Infamous reality tv show, The Osbournes could be set for a reboot as Sharon seeks a revival, according to The Sun. The heavy metal family have been inundated with offers to have a reunion show, following Sharon's exit from The Talk.
The award-winning show came bleeping and screaming on to our TV screens almost 20 years ago, making a fitting time to come back. The show, which turned the family into global superstars, has received pitches of treatments and proposals from several production companies looking to acquire the reboot.
A source for the paper insists Sharon is "open to talks" following her departure from CBS's The Talk. One showbiz insider said: "Sharon is ready to go again for the right deal, absolutely". The Osbournes no longer live in their LA mansion, although cameras could follow the children going about their daily lives.
Industry experts predict the Osbournes could bank as much as $20 million in a rights and payment deal. An insider for the paper said, "the way things are going, a revival looks pretty strong.  It is closer than ever to returning to our screens.
"The timing is good given that next year will be the 20th anniversary. Certainly, the family are just as wild as ever, and would be captivating viewing". They continue to say bringing back the Osbournes "after all this time away" would be "hugely popular" with fans.
With Ozzy Osbourne heading out on tour next summer, the reboot could be a good source of advertisement for the rocker. The former Black Sabbath frontman, 72, has changed his mind about a comeback, following years of refusing to allow cameras back into his home.
"I would do it again. When the TV crews left I missed them being in the house," said Osbourne. "I would do it if it was as new as it was. When people redo it again it doesn't work, people always say it wasn't the same. I don't want people saying they did it because their money ran out."
68-year-old Sharon Osbourne said in the past, "It keeps going back and forth, different networks will approach us and it never works out. They can't afford us. It's like, why would we want to do it for f****** peanuts?"