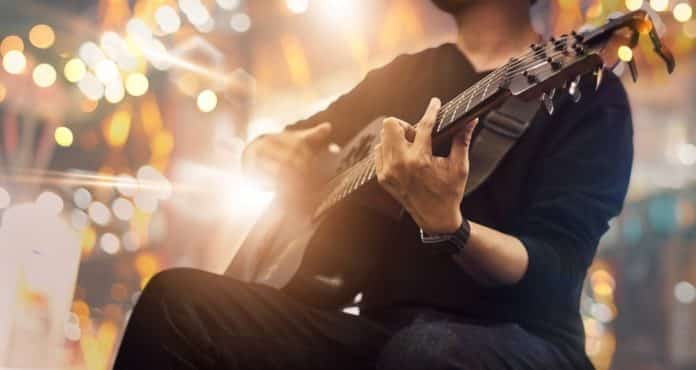 When we first entered lockdown just before St Patrick's day 2020, publicans across the country hoped to reopen their premises after a few weeks, or worst case scenario within a few months.
Now as we approach the 500 day benchmark since pubs first closed their doors, here at Radio Nova we have released some interesting findings from our 'Live Music Survey'.
The survey was conducted over the past week, to gauge the thoughts of Dublin's music lovers on COVID and the re-opening of restaurants and venues.
We received thousands of responses from our listeners and addressed a multitude of issues surrounding the potential reopening of the live music section in Ireland.
Over one third (35%) of participants said they are comfortable and ready for the return of live gigs with nearly 90% saying they are prepared to take an Antigen test for entry.
Despite this eager response to the return of live music, respondents were more hesitant when it came to nightclubs and busy bars with a slim majority saying they wouldn't be comfortable in a busy bar setting until 2022. The minority (4%) said they will never be comfortable in a nightclub again.
When asked whether the government have been too cautious in their reopening, listeners were divided down the middle with half saying the Government have been overly cautious. However, only 28% agree with the UK policy to lift all restrictions.
Interestingly, out of the almost 2,000 respondents, more than half (51%) said events and restaurants should only be open to those who are fully vaccinated.
Speaking on the results, Kevin Branigan, CEO, Radio Nova said, "Live gigs and entertainment and the restrictions around their safe return is a very hot topic at the moment, as evidenced by the impressive number of respondents to our survey. The results show that our listeners are divided on many of the main issues but what is clear is that the people of Dublin are very passionate about live entertainment and gigs and are eager for them to return in a safe manner."
PJ Gallagher co-presenter of the 'Morning Glory' breakfast show with Jim McCabe, weekdays from 6am on Radio Nova said, "with the Radio Nova  survey we found out exactly how people felt about returning to live music and live venues and some of the answers were fantastic. People are really missing live music and entertainment and, whilst some want to get straight back to it and are more than happy to take a Covid Test before attending a gig, many others want to play it safe. I knew how I felt beforehand but I think it was a brilliant exercise to see how people feel as a whole. Once again, Radio Nova's at the heartbeat of the Dublin music scene".
The eight-question survey featured six multiple choice questions, while the final two 'Wildcard' questions asked listeners to share their experiences of past concerts and events.
The gigs most fondly remembered by Radio Nova listeners included Féile (1990), Guns and Roses at Slane Castle (1992), and U2 at Croke Park (1987). Among the responses for what they missed most about gigs were 'live music', 'atmosphere', and 'crowds'.