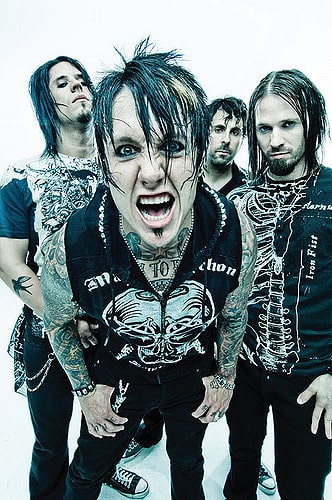 Papa Roach are trolling the one and only Paul Ryan on twitter and its highly entertaining.
The rockers took to twitter to take the piss out of Ryan after reports were circulating around the internet that he was a fan of the band.
Speaker of the House Paul Ryan had been having a difficult day at work after he was forced to pull the American Health Care Act, which was designed as a means of repealing Obama's healthcare act. After the act failed to get enough votes for it to pass, Paul Ryan had to go to President Trump and inform him their master plan to repeal Obamacare had failed.
It was then reported that while he was leaving, he hopped into the car and Papa Roach's "Last Resort" came blasting out from the car. While the reports have been confirmed as false, that didn't stop Papa Roach from having fun over the whole thing.
https://twitter.com/paparoach/status/845464996695883776
Burn.
#RoachGate pic.twitter.com/40LAbYJGXh

— Papa Roach (@paparoach) March 25, 2017
There is no word yet on if Paul Ryan is going to respond to the tweets from the lads, but something tells us he's going to be preoccupied for the next while.
Papa Roach was even trending on Twitter after the tweets which was pretty handy for them as they are currently gearing up to release a new album, Crooked Teeth. They recently spoke about their new album to Albany Q103 and teased fans that their music was going back to their roots musically.
"This is a very dynamic album. It ranges from heavy and in your face with songs like 'Crooked Teeth,' and then it also has a pop sensibility in it, like 'Help,'" Shaddix said. "Then there's stuff that's kind of grimey, street hip-hop. It's all over the place."
"We really wanted to venture back into the earlier years of Papa Roach, with albums like Infest, and dig around in that territory and see who we could bring back that felt right, real and new,"
The new album is set to have appearances from the likes of rapper machine Gun Kelly, among others. Fingers crossed they can secure a karaoke version of " Last Resort" featuring Paul Ryan