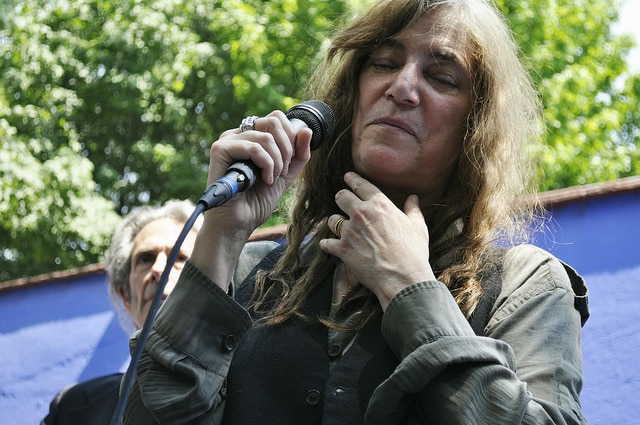 Artist's such as Patti Smith, Thom Yorke and Red Hot Chilli Pepper's bassist Flea all feature on a new album acting as a climate change awareness initiative.
'Pathway to Paris' features tracks from the two day concert which took place at Le Trianon in Paris last December. The founders Jesse Paris Smith and Rebecca Foon organised the event and hoped it would provide a platform for artists, politicians and activists to unite on the pressing topic and inspire proactive change.
The album features 11 songs and 6 speeches from the two day event. Thom Yorke performed 'Bloom' while Patti Smith performed 'Wing' and 'People Have The Power'. Click here to view of the some performances from the album.
The 'Pathway To Paris' Tracklist includes:
Wing – Patti Smith
Bloom – Thom Yorke
Elemental Prayer – Tenzin Choegyal
White Nile – Flea and Warren Ellis
Service – Fally Ipupa
Nature – Patti Smith, Jesse Paris Smith and Rebecca Foon
Heartstrings – Tenzin Choegyal
Peaceable Kingdom – Patti Smith
Two Suits – Flea and Warren Ellis
Sweet Life – Fally Ipupa
People have the Power – Patti Smith
Plus speeches from Jo Scheuer and author/activist Dr. Vandana Shiva among others.
The event and album will raise funds for 350.org, United Nations Development Programme and The Fight For Climate Justice. The live available is available now, check it out here.
Photo Credit: monophonicgirl