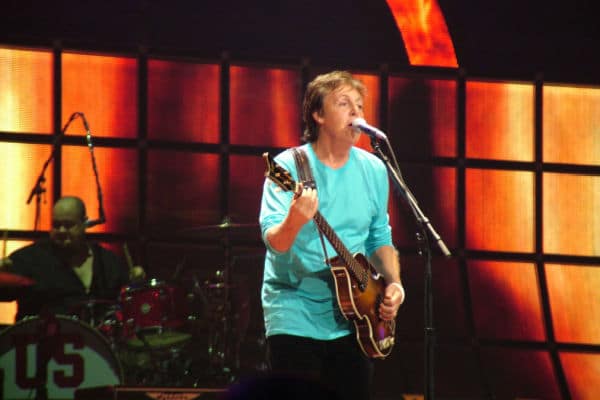 In further revelations regarding the film exploring the iconic Abbey Road studios, it emerged that Paul McCartney was "nearly run over", while filming on the studios' famous zebra crossing.
These were the words of the Beatles' legend's daughter Mary McCartney, who is also directing this film titled 'If These Walls Could Sing'.
Mary who is the daughter of Paul and Linda McCartney, revealed that this incident took place as the singer was attempting to re-create the cover from the Beatles' 1969 album 'Abbey Road'.
To this day, people regularly visit the iconic zebra crossing at St John's Wood to re-create the famous album cover. This is an understable nuisance for bus and taxi drivers alike!
"The bit where the car nearly ran him over on the zebra crossing, that was so funny", Mary McCartney said. "As we were leaving [the studio], I said, 'I'll film you [on the crossing],' and he went over and this car totally didn't stop for him". 
"the thing that I wanted to explore" – Mary McCartney
In an earlier interview, Mary McCartney spoke about why she wanted to direct this documentary, as well as admitting that she was unsure about taking on the role, due to her personal connection.
"It's quite a complicated documentary to put together, because it's not about a person or a life story. It's about a building", she said.
"You can tell people really care about Abbey Road, but it's like, 'Why do they care about Abbey Road?' And I think that's the thing that I wanted to explore". 
However, she did also reveal, "Because of my surname, I almost shied away from doing the project, because sometimes I can overthink it and be like, 'It's too close', and, 'You need to just be independent".
"I knew he wouldn't ask me unless he really was doing it because of my career. He wouldn't just say, 'Let's get Mary McCartney to do it'," she said. "I took it very seriously and very professionally."
Click here to find out more!