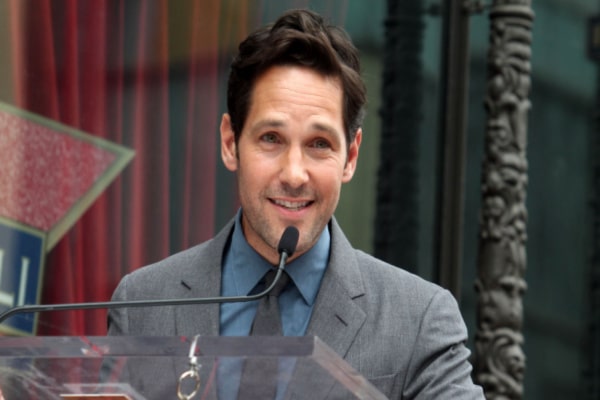 Paul Rudd helped to cheer up a young fan in a very special way.
A 12 year old boy named Brody Ridder came home from school last May feeling very disconsolate, after only two students and two teachers signed his yearbook.
The poor boy had asked a number of people to sign it.
"Hope you make some more friends"
The yearbook contained two sigantures from teachers who added lengthy messages. While two students only signed their names.
It also included a message from Brody. It read, "Hope you make some more friends", which broke Cassandra's heart, the boy's mother. Following this, Cassandra shared a photo of this yearbook via Facebook.
"My poor son. Doesn't seem like it's getting any better. 2 teachers and a total of 2 students wrote in his yearbook", she wrote.
Cassandra added, 'Despite Brody asking all kinds of kids to sign it. So Brody took it upon himself to write to himself. My heart is shattered. Teach your kids kindness". 
The subequently led to a wonderful moment of class from Paul Rudd, who suprised young Brody with a special video chat, before later sending him a signed Ant-Man helmet.
He also included a hand written not for Brody.
"Dear Brody, it was great talking to you the other day. It's important to remember that even when life is tough, things get better", Rudd began in his note.
"There are so many people who love you and think you're the coolest kid there is – me being one of them!", he added.
"I can't wait to see all the amazing things you're going to accomplish. Your pal, Paul". 
This post also touched copious amounts of people worldwide, including older students at Brody's K-12 school, who were all keen to sign the yearbook.
"been through a lot"
Speaking to the Washington Post a few days later, Cassandra also revealed that her son also suffered at the hands of bullies during his two years at the school.
"There's kids that have pushed him and called him names. Brody has been through a lot", she said.
She also shared a photo of the Facetime chat between Paul Rudd and Brody.
"Something AMAZING happened today!!!! Brody got to talk to Paul Rudd! ANT-MAN!!!! Like this this real life?! Pinch me now! Brody was so excited! I wanted to share a clip of their call!", she added.
"Shout out to Paul Rudd, and his sister Mandi for reaching out and setting this up! You truly made Brody so happy! My heart is so full right now!".
"He seems like my kind of guy" – Paul Rudd
Paul Rudd could also be hear saying, "I heard about you and I was like, I've gotta talk to this kid, cause he seems like my kind of guy". 
Brody and Cassandra have also received dozens of letters from children across the US. While Brody also received a camera from GoPro.
The pair were also invited to watch Dear Evan Hansen on Broadway by the movie's cast.
Earlier this year, Paul Rudd also paid a suprise visit to Ireland's Cobh Titanic Exhibtion. More on that here.