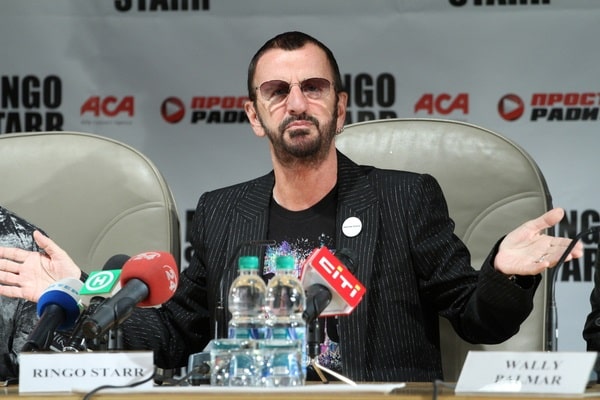 Today marks the 82nd birthday of Beatles music legend Ringo Starr.
Celebrating this milestone, Starr will be joined by his wife Barbara, family and friends for Ringo's annual Peace & Love live event.
"Peace and Love"
This will also see Starr give his traditional "Peace and Love" exclamation. The message will be amplified by Artemis Music Space Network through the International Space Station.
Ringo will signal to the Artemis Mission Control Center in Texas to beam his message and music. His music will also include his 2021 single 'Lets Change The World'.
They will also beam his 'Star Song' (the music the stars made upon his birth as mapped out by Artemis. It will orbit the earth from the international space station.
It will also pass over several countries in the process. Messages of love and peace will be beamed back down to earth.
Friends that will gather with Starr and his wife in LA, also include All Starrs musicians Colin Hay, Steve Lukather, Edgar Winter, Gregg Bissonette and Warren Ham.
Other friends also include Ed Begley, Matt Sorum, Lind Perry, Jim Keltner, Roy Jr, Diane Warren, Richard Marx, Alex Orbison and Diane Warren.
This event will take place at 12pm LA Time, and 8pm our time.
Ringo Starr Tour Postponed 
Last month, it also emgerged that Ringo Starr was forced to cancel all remaining dates from his band's North American Tour, as several members tested positive for Covid-19.
Steve Lukather and Edgar Winter had been struck down with the virus.
"We are so sorry to let the fans down", Ringo said in a statement. "It's been wonderful to be back out on the road and we have been having such a great time playing for you all. But as we all know, [COVID-19] is still here and despite being careful these things happen". 
"I want to thank the fans for their patience", Starr continued. "I send you all peace and love, and we can't wait to be back in the Fall". 
More on this here.