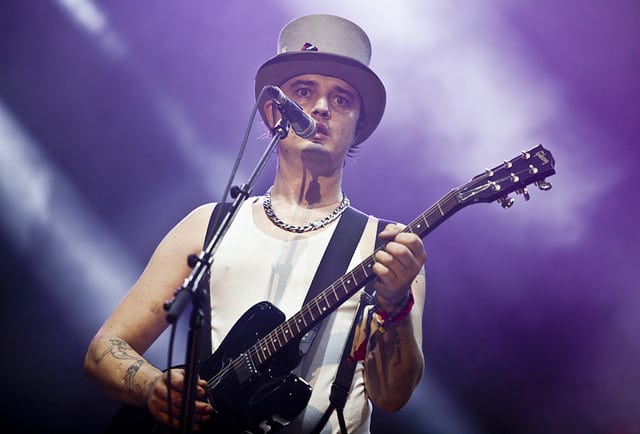 It appears that The Libertines frontman Pete Doherty has plans for a solo album this year. It would be his second solo album and it comes after The Libertines released Anthems For Doomed Youth last year.
Pete Doherty recently finished an arena tour with The Libertines following their 2015 comeback, and is now expected to release the follow up to his 2009 debut Grace/ Wastelands at some point in 2016.
According to Exclaim, Pete Doherty is set to release a new solo album which has the working title Flags Of The Old Regime. A single from the new album is thought to be released in the spring.
'Flags Of The Old Regime' comes from an Amy Winehouse tribute single Doherty released in 2015 with proceeds going to the Amy Winehouse Foundation. Doherty previously performed the song in Thailand where the Libertines recorded their most recent album.
Pete Doherty was also believed to be releasing a split single with PJ Harvey guitarist James Johnston for Record Store Day this year. Doherty's contribution includes two new recordings of 'The Whole World Is Our Playground,' including one recorded at Clouds Hill Festival. The release will also include Johnston's song titled 'Dark Water' and a live recording of another named 'St. Martha's'.
Photo Credit: scannerFM