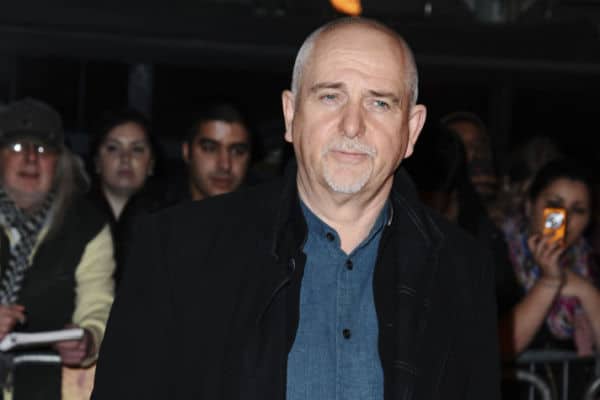 Peter Gabriel has released another new track from his forthcoming album 'I/O'. You can check it out below.
The new single titled 'Playing For Time', is the third track released by Gabriel to feature on this album, following on from 'Panopticom' and 'The Court'.
Like the previous tracks, 'Playing For Time' was released during a full moon, which each one featuring mixes from engineers Mark 'Spike' Stent, and Tchad Blake.
'Panopticom' was released by Peter Gabriel back in January. Check it out and Nova's report on that story here.
"an important song to me"
Regarding 'Playing For Time', Peter Gabriel had this to say in a press release.
"Playing for Time' is a song that I have been working on for a long time and have performed live, without lyrics, so some people may be familiar with it", the former Genesis singer said.

"It's been an important song for me. It's about time, mortality and memories, and the idea that each of us has a planet full of memories which get stashed inside the brain".
"It is more of a personal song about how you assemble memories and whether we are prisoners of time or whether that is something that can actually free us. I do think it's good to push yourself towards more bold or interesting experiences because then you will have richer memories to feed you when you get to my age. You also get taught by every meaningful experience that you go through". 
Elsewhere, Peter Gabriel also spoke about his admiration of a non-profit organisation called Long Now Foundation. The organisation inspires long term thinking.
"I'm sure that if we have a chance of surviving the existential problems that we now face, we have to start thinking much bigger and longer to make some real headway", Gabriel said.
Check out 'Playing For Time' below.
Peter Gabriel is also set to embark on a major European Tour in May, which will see him hit venues in Krakow, Milan, Berlin, Munich, Zurich, London, Stockholm, Lille and others.
More on this here.