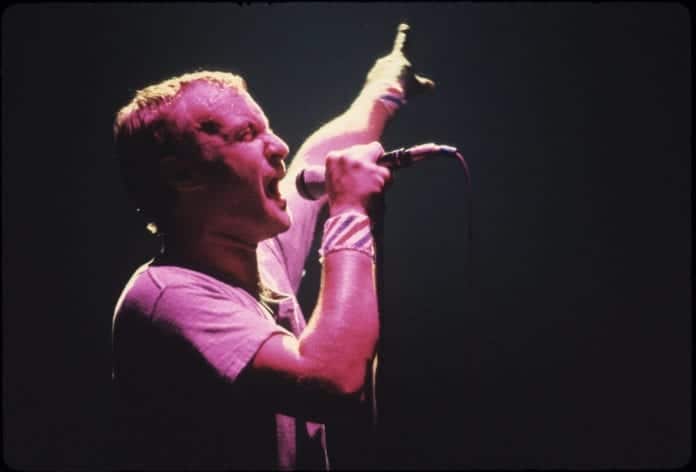 Phil Collins has postponed his London gigs after suffering a fall in his hotel room.
A message posted on the singer's official Facebook page, stated that  the 66-year-old tripped and fell and badly gashed his head following his concert on Sunday night, after a more than ten-year break from touring.
The post stated: 'We unfortunately have to announce that Phil Collins' performance at the Royal Albert Hall in London will be postponed tonight (June 8) and tomorrow (June 9).
"Phil suffers from "drop foot" as a result of a back operation which makes it difficult to walk. He rose in the middle of the night to go to the toilet and slipped in his hotel room, hitting his head in the fall on a chair.
'He was taken to hospital where he had stitches for a severe gash on his head close to his eye and is recovering well. He will be kept under observation for 24 hours.
'Phil sends his sincere apologies and thanks to fans. He has had a fantastic week at his first shows in 10 years, cannot thank people enough for their warm reaction and is excited to return.
The post went on to explain that Collin's will now play the London shows on November 26 and 27 this year. All tickets for June 8 will be valid for November 26 and tickets for June 9 will be valid for November 27.
The accident happened following his concert on Sunday night. Phil who had a back operation two years ago, has been using a walking stick since he had major surgery  in 2015. He has spent evenings on stage this week seated or leaning against the piano.
The star announced his retirement in 2011 after nerve damage left him unable to play the drums.
Collin's however is still set to play The Aviva Stadium on Sunday 25th June. There are still tickets up for grabs, you can get them HERE.
Photo Credit: Philippe Roos
By Charlotte Dillon