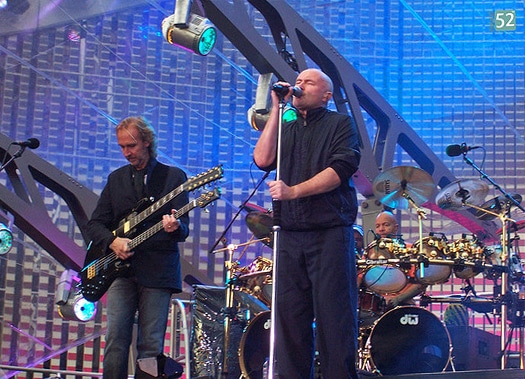 The Genesis drummer Phil Collins has branded the English singer Adele as a "slippery little fish".
Collins claims that Adele offered to work with him on a song for her new album, then promptly turned around and snubbed him.
In January, the Genesis man excitedly told Inside South Florida that he was going to work with the 'Skyfall' singer.
"I've just started to work with Adele. She contacted me to write together. I wasn't actually too aware of her…but she's achieved an incredible amount and I really love her voice and I love some of that stuff she's done."
But it appears Phil's hopes have been dashed to pieces. He told Q Magazine, "She got hold of me and asked if I would write with her. She gave me a piece of music to finish and at first I didn't know if I'd failed the audition as I didn't hear back from her."
Adele seems to be using the perfect excuse: "She said, 'No, no, I'm moving house and the baby's taking up a lot of my time, I'm not actually doing anything at the moment.' And now I've heard there's a [new album] coming out. I'm not on it, I know that."
Collins then gave his best pirate impression, lifting a single eyebrow exclaiming, "She's a slippery little fish is Adele."