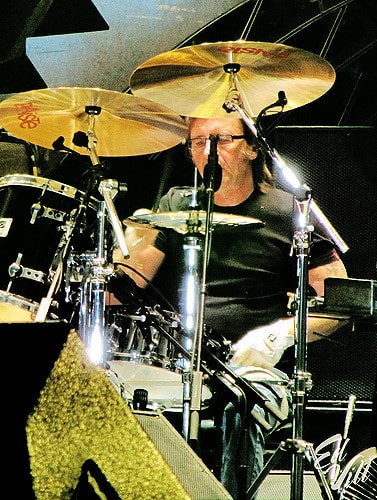 AC/DC drummer Phil Rudd says he's "stopped all the crazy stuff" and claims he's ready to return to work.
Last year he faced a 7 year sentence after he pleaded guilty to drug possession and threatening to kill a former employee. Instead he received an eight-month house detention sentence which has allowed him reflect on his behaviour and make changes to his future outlook.
Speaking to the New Zealand Herald he explained "I even tried to give up the cigarettes but I haven't. I am not a big drinker so it doesn't bother me. But I have stopped all the crazy stuff." He further described how therapy has now become part of his lifestyle and the rewards have reaped, "I've never felt better in my life. Physically, mentally, I am in the best shape I have ever been."
His current conviction prevents him from travelling around America but Rudd has applied for permission to travel to Europe. He says he would like rejoin AD/DC but contact with his band members has declined and the decision would ultimately lie with them, "It is up to Angus, what he wants to do."
For now, he plans to play some gigs in Belgium and France to promote his 2014 solo album Head Job.
Photo Credit: Edvill