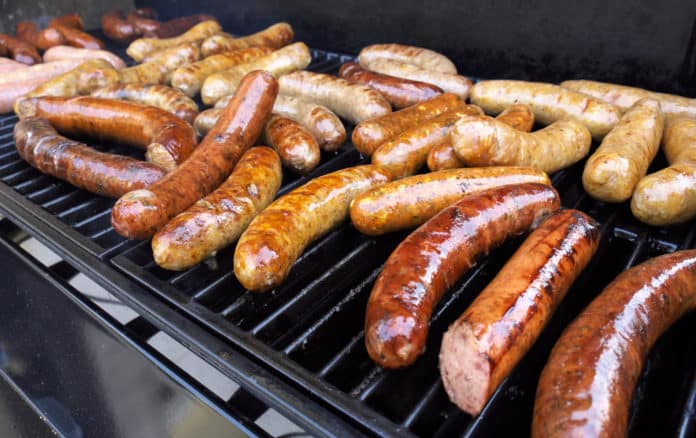 This week is Men's Health Week and it's all about 'Making Connections' as PJ Gallagher and Jim McCabe encourage all the lads to check in, check up and check it out.
International Men's Health Week 2021 will run from Monday 14th until Sunday 20th June and one of the main reasons that this week takes place is that the health of men in Ireland is particularly poor and will, potentially, get worse in the future. A recent report titled 'Men's Health in Numbers' found that:
Cancer is the cause of 33.1% of all male deaths and the number 1 cause of male death in Ireland.
Diseases of the circulatory system are the leading cause of death for males aged 75+.
The number of males with HIV increased from 25 in 2008 to 41 in 2018.
42% of males are overweight with 24% classed as obese.
Across the week on Morning Glory PJ & Jim will be getting some important info out on the airwaves for the boys amongst all their usual fun.
Just by listening you could win hundreds of euros to spend at Lloyds Pharmacy where they have a free Men's Health Check Service in all their pharmacies nationwide.
Denis O'Driscoll, Superintendent Pharmacist at LloydsPharmacy, said, "The Men's Health Check service in LloydsPharmacy stores around Ireland is a private and free service that can help those with concerns around heart disease, erectile dysfunction, diabetes, smoking cessation, mental health, sexual health, hair loss and skin conditions. Free blood pressure and BMI checks are also available as part of the service so we would encourage anyone with concerns in these areas to drop into their local LloydsPharmacy now to talk to a pharmacist."
And to top it all off on Friday June 18th, LIVE on air PJ & Jim will be having a Sausage party which you can be part of wherever you are just buy purchasing our specially selected Barry John sausage sizzler pack from
Daybreak, Fordstown, Co Meath
Keiths Meats, Wilkinstown, Co Meath
Supervalu, Oldcastle, Co Meath
Getin Stores, Cortown, Co Meath
Click here to buy THE SPECIALLY SELECTED PJ & Jim Morning Glory Radio Nova Sizzler Pack & GET IT DELIVERED TO YOUR DOOR
Barry John Sausages is a family run gourmet sausage manufacturing business from Cavan delivering to your door all over Ireland. Barry's secret to these scrumptious gourmet sausages originates from his unique "spice recipe" he crafted from an early age. This is the award-winning traditional pork-based recipe he uses when creating all of the imaginative quirky flavours that Barry John Sausages are renowned for.
Proceeds from sales go to the Marie Keating Foundation and the great work they do to support men on a cancer journey.
You can also text MARIE to 50300 to donate €4 (The Marie Keating Foundation will receive a minimum of €3.60. T&Cs apply Service Provider: LIKECHARITY Helpline: (076) 680 5279)
Men are more likely to talk about the news, sports or the weather than they are about their health. But the Marie Keating Foundation says it's time to Get Men Talking because 1 in 3 men in Ireland will be diagnosed with cancer at some point in their lives even though many cancers can be prevented and most treated successfully if caught early.
PJ & Jim will be broadcasting their Sausage party LIVE on Friday morning from The Marker Hotel, THE spot to re-engage with friends, family, and colleagues this summer.
Executive Chef, Gareth Mullins will lend a hand on The Marker Terrace situated at the front of the hotel over-looking Grand Canal Square. A beautiful outdoor dining area taking in the vibrancy of the Dublin Docklands. Warm blankets, hot water bottles, outdoor heaters and awnings are all in place to ensure guest's comfort as they dine al fresco.
If you want to join PJ & Jim at their socially distanced event DROP YOUR JOCKS! Drop us a picture of your favourite jocks on whatsapp and the best jocks WILL get an invite to THE socialy distanced breaky THIS FRIDAY JUNE 18th

Reservations at The Marker Hotel have been extremely busy so ensure you book early via online www.themarkerhoteldublin.com