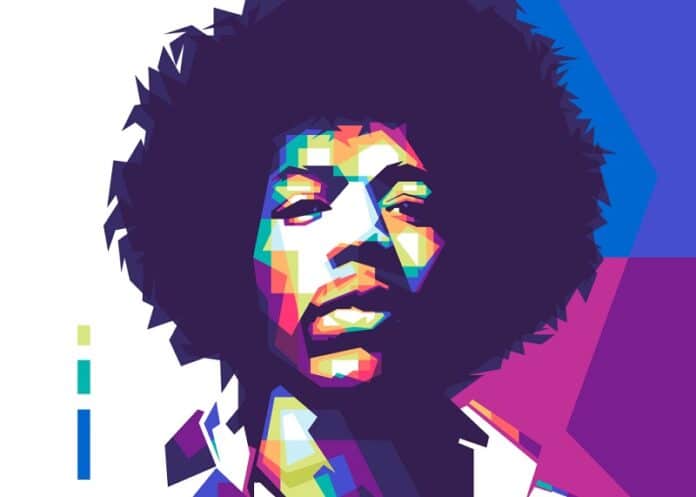 The postage stamp that is to feature Jimi Hendrix is to be launched by Slash, The Doors, Robbie Krieger and Wayne Kramer at a free concert at SXSW on Thursday the 13th of March.
The image that is going to used on the stamp is a painting of Hendrix created by artist Rudy Gutierrez, the artist who created the artwork for the album Shaman by Santana.
A Jimi Hendrix Celebration which is due to take place at Butler Park in Austin Texas will feature the unveiling of the stamp and will be as part of the US postal service that is running a series of stamps in honour of music artists.
Artists on the day will include Paul McCartney, Dave, Perry Farrell Doug Pinnick and Phil Alvin of the Blasters and as mentioned previously Slash, Robie Krieger and Wayne Kramer.
The stamp will be unveiled before the show starts and the stamps will be sold throughout the show along with other artists like Johnny Cash and Ray Charles.