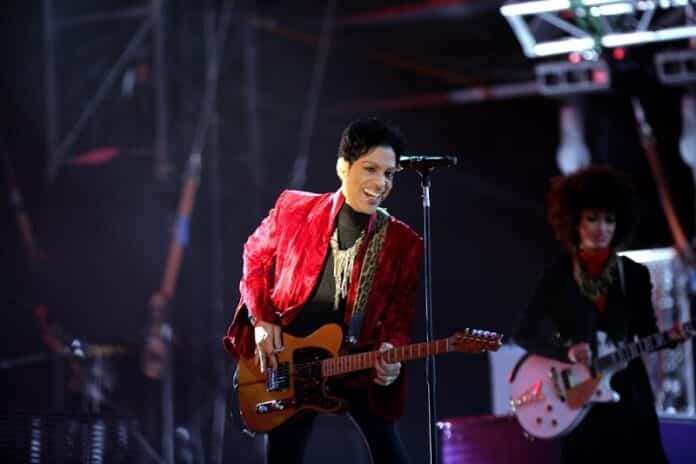 It was revealed earlier this week that Divinity, a beloved iconic white dove owned by Prince has passed away.
Prince famously recorded 'When Doves Cry' in 1984 and went on to adopt Divinity and a male dove named Majesty in the 90s. The doves resided in Prince's Paisley Park mansion.
A statement from Paisley Park read: "Divinity died peacefully on Tuesday, February 2, 2021 after 28 years of life. One of the original doves Prince kept at his iconic Paisley Park complex, Divinity was an ever-present fixture for countless Paisley Park tours, events, and productions."
"Divinity's beautiful coo has welcomed visitors since Paisley Park first opened its gates to the public in October 2016" said Alan Seiffert, Executive Director of Paisley Park. "She was one of the enduring links to Prince for thousands of fans. She will be missed."
At 28, Divinity lived longer than most doves. Most doves tend to live for 12 to 15 years. The estate plans to have a new generation of birds to welcome visitors.
Divinity was also credited with providing "ambient vocals" on the 2002 track entitled "Arboretum".
Majesty, the other dove featured in Prince's music video for 'Seven' as the bird who kissed Prince's future wife, Mayte Garcia.
It was recently revealed that his estate was severely undervalued by the executors, according to the IRS.
The estate is estimated to owe the IRS around $32 million. You can read Radio Nova's report on it here.
A new biopic about Prince is on the way also. It will tell the story of Prince's relationship with singer Sheila E. The two met a concert in the 70s and Sheila E. worked with the singer on his 'Purple Rain' sessions and the two fell for each other years later.
No further details have been announced yet other than the announcement Sheila E made on her Facebook.