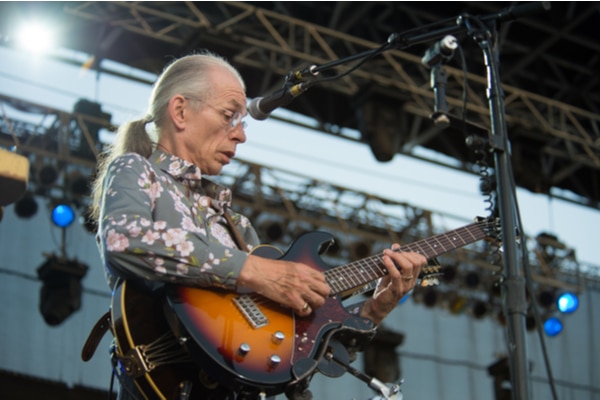 Prog legends Yes have just released a music video for their latest single A Living Island.
The track features on their album The Quest. The album was released through InsideOut Music last year.
Produced by guitarist Steve Howe, The Quest saw Yes return to the UK Top 20.
This is the third music video released by the band in the passed few months, having already shared music videos for Future Memories and The Ice Bridge.
"emphasis on melody"
Yes key board player Geoff Downes said that the track was a fitting way to end such a "majestic finale" for the album.
"Very excited to announce the release of the video for the track A Living Island from The Quest", Downes said.
He added, "It is a combination of a few ideas I had that Jon developed beautifully, and it is a most fitting end track to the album complete with its majestic finale. Also, very proud that I've contributed another piece of music that has been added into the prestigious Yes canon".
Speaking on the album, Steve Howe revealed that a lot of the material had been written in 2019 and 2020.
"Much of the music was written in late 2019 with the rest in 2020", he stated.
"We commissioned several orchestrations to augment and enhance the overall sound of these fresh new recordings, hoping that our emphasis on melody, coupled with some expansive instrumental solo breaks, keeps up the momentum for our listeners".
Another Yes album Close To The Edge got the Nova Classic Album At Midnight treatment last October.
Released in September 1972, the album reached number three in the US album charts and fourth in the UK Charts.
Close To The Edge sold half a million copies a month after its release. It sold over a million units by the late 1990s.
Feel free to tune into the Nova Classic Album At Midnight weeknights on Radio Nova.