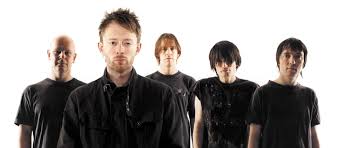 The app features imagery and sounds from 'The King Of Limbs' track 'Bloom'
Thom Yorke explained it on Radiohead.com.
"as an experimental collaboration between us (Radiohead) & Universal Everything, born out of 'The King of Limbs' sessions and using the imagery and the sounds from the song 'Bloom'.
It comes from an interest in early computer life-experiments and the imagined creatures of our subconscious."
And also posted instructions on how to use the app:
"Your screen is the window into an evolving world. Move around to look around. You can follow the red dot. You can wear headphones."
The app is available to download from the bans's website. Radiohead.com.