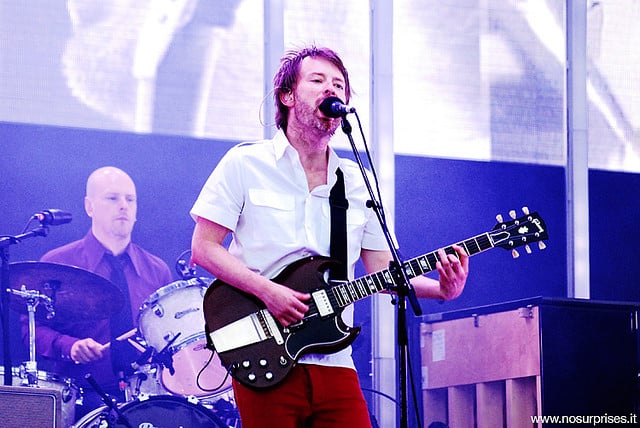 Radiohead have released a brand new single called 'Burn The Witch'. Yesterday evening the band released the first track from their upcoming new album.
Radiohead also released a new video for the song which was directed by Chris Hopewell and features a cast of Trumpton / Camberwick Green-style puppets. In typical Radiohead fashion the video depicts quite an eerie scene.
As well as releasing a new song and video they also released two new images on their Facebook page. One of them looks like it could be the band's new album artwork. You can check out that image down below.
Radiohead's new single 'Burn The Witch' was also released today on Wednesday (May 4th) on all digital services.The band are set to release a new album later this year, but as of yet no release date has been revealed.
Prior to their new release, Radiohead recently wiped everything from their social media accounts as well as their official website. The individual band members Thom Yorke, Jonny Greenwood and Colin Greenwood also faded out their personal social media accounts as well.
You can check out the new video from Radiohead for 'Burn The Witch' down below.
Photo Credit: Alessandro Pautasso