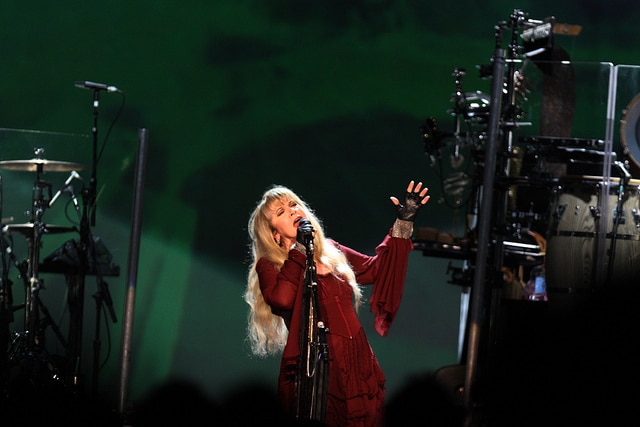 Stevie Nicks recently performed the Fleetwood Mac classic 'Rhiannon' with the cast of Broadway's School Of Rock at the Winter Garden Theatre in New York on Tuesday night.
Based on the smash 2003 film of the same name starring Jack Black, Broadway World reports that Stevie Nicks surprised the audience when she joined the cast after their curtain call to play the Fleetwood Mac classic.
Speaking about the performance she said "To be in the presence of these kids that are so amazing that honestly sometimes I close my eyes and I'm not sure that it's not Fleetwood Mac," Nicks said to the crowd "It's very trippy. They are so good."
After the performance, Stevie Nicks revealed that her appearance marked her first time on a Broadway stage. "I think this is my Broadway debut, and I'm thrilled," she said. "It was like being somewhere between eight and 13 again. I can't wait to send a tape of this to Lindsey [Buckingham] and my other guitar player, Waddy [Wachtel], because they're gonna die. They're not gonna believe it. They're so good.".
You can check out the video down below of Stevie Nicks performing 'Rhiannon' with the cast of School of Rock.
Photo Credit: Eva Rinaldi