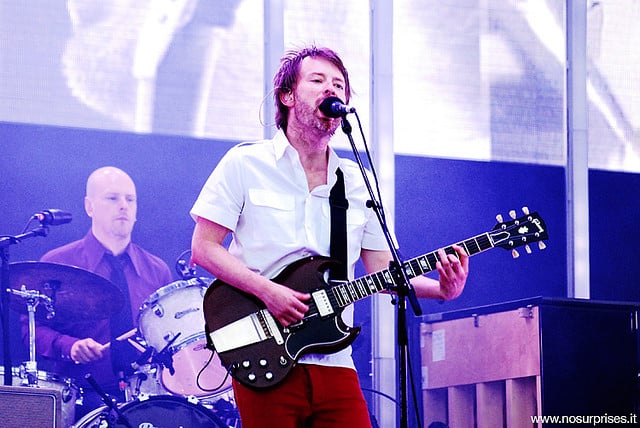 Radiohead Guitarist Johnny Greenwood, has described the band's work on a new album as being "in periods". Greenwood said that the band are working in the studio, but that it originally "took a lot of time" to get the ball rolling.
Their newest album is set to be the band's ninth album after 2012's King Of Limbs. In a recent interview with a Dutch music website 3voor12, Greenwood talked about the progress of the new album.
The interview was later translated to English on Reddit, with Greenwood saying "We didn't do anything together for too long, so restarting took a lot of time," Greenwood added "This afternoon, Thom and I will work on a song we started yesterday, see what it will lead to."
Greenwood also talked about an old track called 'Lift' that they've been working on for the new album "What people don't know is that there's a very old song on each album, like 'Nude' on In Rainbows. We never found the right arrangement for that, until then. 'Lift' is just like that. When the idea is right, it stays right. It doesn't really matter in which form."
The band revealed that they have been working on the new album since the start of this year, sometime after Yorke's second solo album Tomorrow's Modern Boxes was released. Hopefully, we will get an update soon about a possible release date for their new album.
Photo Credit: Alessandro Pautasso