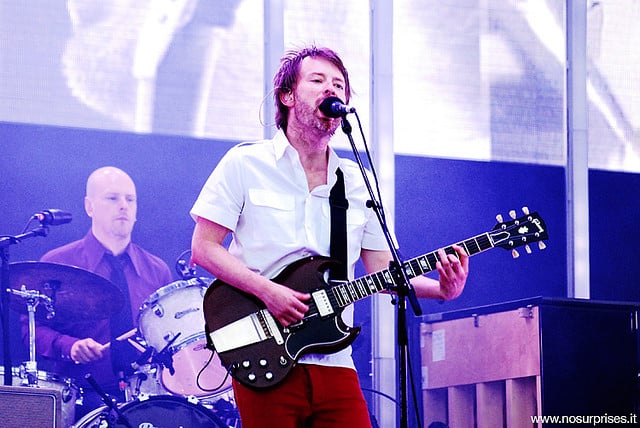 Radiohead have reportedly shot a new music video in Los Angeles recently. The video was apparently shot with There Will Be Blood director Paul Thomas Anderson.
The band are on the verge of releasing their ninth album and have also announced a host of dates for the summer months. Their new album will be the follow up to Radiohead's King of Limbs which came out back in 2011.
The news of a new video from Radiohead, came by way of music website Fact. They reported that in a podcast called For Crying Out Loud, author and stand-up comedian Stefanie Wilder-Taylor said the band recorded a video in her house.
During the podcast she said "Oh, this happened, I forgot to tell you! So, I'm at home and there's a knock at the door… there's a guy with a clipboard. I come to the door with a scowl on my face and the guy says, 'Hey, we're in the neighbourhood, we're going to be shooting a music video."
She continued saying "Then the guy goes – 'it's Radiohead!' I can't tell you anything about it. I'm guessing that's the non-disclosure part. Between us girls, Radiohead – I don't give a sh*t, I don't get it. I've heard one song I don't care about – 'Creep'. Yeah, you're a creep and a loser and you're putting me to sleep."
Photo Credit: Alessandro Pautasso