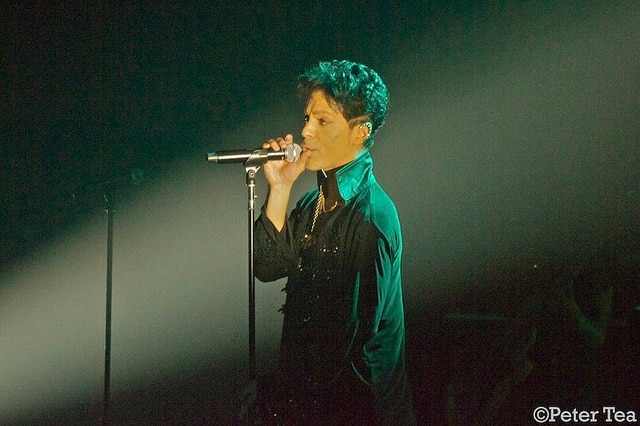 For the first time since the death of her 'Purple Rain' co-star, Apollonia Kotero has paid tribute to Prince.
In a letter, which she posted on Facebook, the actress talked about her experiences with  'grief, depression, anger' after the Purple Rain singer died in May. She wrote "They have been relentless. My life has been a vortex of rage and despair. Waves of sadness washing away the pieces of my broken heart. My own personal hell on Earth."
The heartfelt letter continued "My love for you is great, but my grief is even greater. I promise to stay strong. I know you are with me. Thank you for your guidance and protection. It brings great comfort and solace when I think of your last words to me, "I LOVE U 2″.
Kotero recently made her first public appearance since the death of the late musician was announced when she attended a Purple Rain Q&A,  in a Los Angeles theater last week.
During the Q&A, she spoke about the first time she met Prince." I learned they were flying me to Minneapolis to meet Prince, who takes me out for a ride in a purple limo. He was very reserved and shy. I'm like Chatty Cathy. The next day we do an audition at First Avenue." she then added "I wore black spandex and a metal mesh blouse. Later there's a knock at my hotel door and it's Chick from his security team: 'The kid likes you. Play it cool.'"
Photo Cred: Peter Tea